Audi CEO Rupert Stadler has been arrested by the Munich prosecutor's office in Germany, to prevent a potential suppressing of evidence relating to the massive Volkswagen Group dieselgate scandal.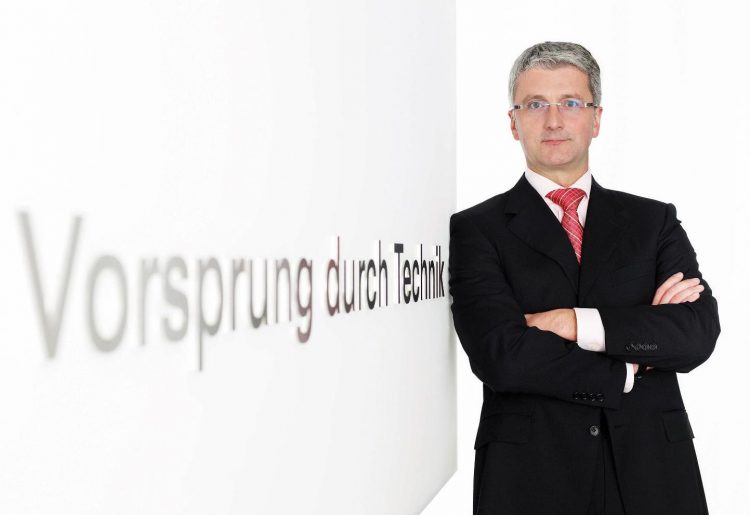 Professor Stadler was arrested at his home in Ingolstadt early this morning, Munich prosectors said, following a search of his apartment last week. Investigators saw a risk the executive may be able to hinder or obscure evidence and further investigations. In a statement, the Munich prosector's office said:
"As part of an investigation into diesel affairs and Audi engines, the Munich prosecutor's office executed an arrest warrant against Professor Rupert Stadler on June 18, 2018."
It's understood prosecutors have been widening the investigation on the scandal. In this widening it's said that Stadler was penned as one of the suspects accused of fraud and false advertising, according to a recent Automotive News report.
The news isn't a good look for Volkswagen Group, with the ongoing investigation expected to see more arrests. The investigation has been ongoing since the automotive giant admitted to using emissions-cheating software back in 2015. It's regarded as the biggest crisis in VW's history.
Just last week Volkswagen Group was handed down a US$1.18 billion fine in Germany over the emissions scandal. It was one of the highest-ever fines imposed by German authorities against a company, according to a Reuters report. This follows around US$4.3 billion put aside in the US to clear up criminal and civil fines.