Some sad news has come from the mouth of Mazda's current CEO, Masamichi Kogai, who says he has no plans to introduce a new RX sports car in the near future.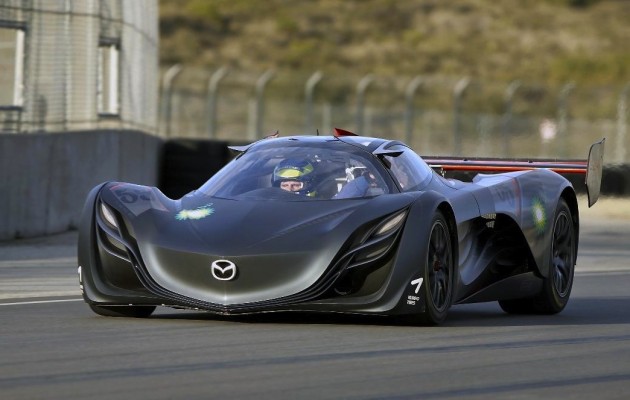 The news comes after countless reports involving quotes from Mazda engineers that had confirmed development was underway on a successor for the RX-8. In an interview with Automotive News, Kogai said,
"It's difficult for us at present to further expand our lineup. The company is still in the process of improving its financial structure. We want to focus our limited resources on the Skyactiv products that we have today."
Instead of focusing on a new sports car with a possible rotary engine, Mazda will focus on further honing its SkyActiv technologies for its current lineup. The technologies follow a common philosophy with pure economy and efficiency in mind.
Some experts are arguing that all big carmakers need a halo model, a hero car that stands at the top of the showroom range. For Mazda, there is no such model. It will introduce the all-new MX-5 sports car next year, but that is hardly a 'halo' model.
For Kogai, increasing sales and the quality of sales is a higher priority. He would rather a more focused core lineup as opposed to offering high-end cars and incentives, according to Automotive News.
In Australia, Mazda sales are down on last year's figures. For the first 10 months of the year in 2013 the Japanese company sold 86,219 vehicles. This year the brand has only managed 83,867, down 2.7 per cent. The Mazda3 is easily the best-selling model locally, and is currently neck-and-neck with the Toyota Corolla to become the best-selling car of the year.
For us sports car fans and rotary fans alike, it looks like we may have to wait some time before we ever see another rotor-equipped RX model entering the showrooms. Shame.
Note: Mazda Furai concept shown