This R35 BenSopra Nissan GT-R previews perhaps the most extreme form of tuning we've seen for the Nissan supercar. It is just a rendering concept at this stage, but BenSopra, a new Japanese tuning company, has plans to build and unveil the project at Tokyo Auto Salon 2012.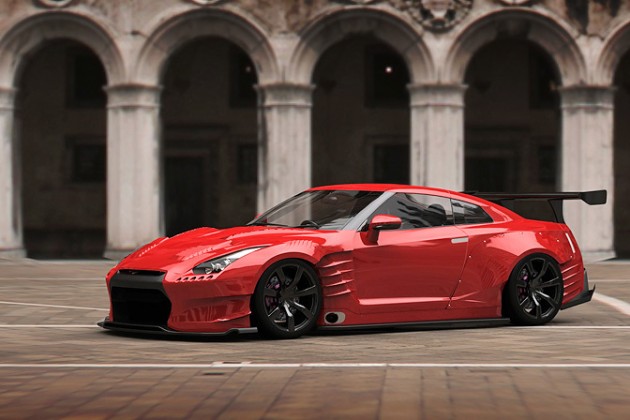 The BenSopra Nissan GT-R wouldn't look out of place in the Japanese touring car championships (JGTC), presenting a full custom widebody bodykit with heavily pumped wheel arches front and back, and vast aerodynamic revisions compared with the standard GT-R.
At the front there's a very low and sharp front splitter system with corner winglets to push air efficiently around the GT-R at high speed. Huge cutaways are also made just behind the front wheels which help to improve air flow away from and past the front wheels.
At the back it's equally extravagant, the BenSopra Nissan GT-R features a massive rear wing mounted on big support beams for added rear end downforce, as well as a sophisticated rear diffuser and splitter system underneath the bespoke rear bumper bar.
BenSopra hasn't revealed the engine package planned for the insane BenSopra Nissan GT-R, but word on the net is it will be a package boasting around 1000hp (746kW).
The full kit will debut at Tokyo Auto Salon 2012 starting January 13 next year. We'll keep our eyes peeled for track testing videos leading up to and during the unveiling of the car. For more information and other concepts and projects, head over to BenSopra.com
What do you think of it?