Rumour has it Ford is planning to unveil an all-new super sportscar at the upcoming Detroit auto show, potentially becoming a successor to the famed Ford GT which itself was a tribute to the classic Le Mans racer of the same name.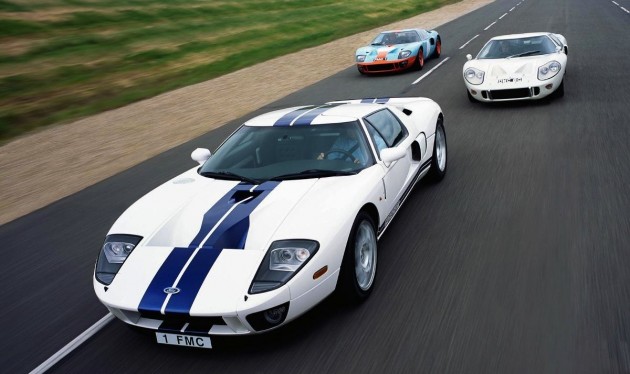 It's believed Ford is wanting to celebrate the 50th anniversary of the first Ford GT 24 Hours of Le Mans win which took place at the 1966 event. Specific details are still quite hazy buy we've heard via a Road & Track report that the company could reproduce the iconic vehicle in another limited-run production series.
Ford fans will remember the Ford GT from 2005 which was, at the time, a modern interpretation of the classic race car. For the new version we could expect a more striking design, more advanced features and in-car technology, and a powerful yet reasonably fuel efficient powertrain package.
According to a recent CarScoops report, Ford is thinking of using an existing V6 EcoBoost engine for the job. The company currently offers a 3.5-litre turbocharged petrol V6 in various utes and police interceptors in the US, where it produces up to 272kW. Power is expected to be pushed beyond 450kW (600hp) for the new supercar.
Like the Ford GT from 2005, the new version is set to be built in limited numbers, with talk of around 1200 hitting showrooms. It is only early days yet though so we will have to wait and see.
The 2015 North American International Auto Show in Detroit, starting January 12, is one of the biggest car events of the year and certainly the biggest US-based new car event. Unveiling such an icon at the venue would be a logical decision. Stay tuned.