The crazy Aspark Owl fully electric hypercar from Japan has been revealed at the Frankfurt motor show, showing off a Le Mans-style body with plenty of aero.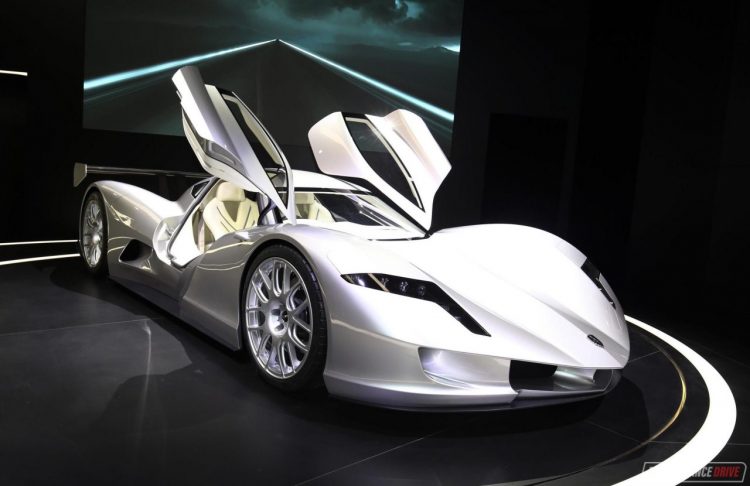 As reported last week, the plan for the Owl is to conquer 0-100km/h in under 2.0 seconds, with a top speed of 280km/h. How does it aim to do this? Through pure lightness, grip, and of course lots of power.
The Owl uses two electric motors that generate 160kW each, for a total of 320kW and 760Nm. With a motor at each axle it provides the grip of all-wheel drive. And as you may have seen in the early prototype video, Aspark uses very wide tyres.
In terms of that lightness factor, the body is made from carbon fibre and apparently only weighs around 50kg. The rest of it is made with aluminium with a space frame chassis, all-in-all weighing around 860kg. This is extremely light, especially for an electric vehicle.
For it top achieve such a sudden burst of acceleration, the Aspark Owl doesn't use conventional batteries, as they release energy far too slowly, it seems. Instead, the Owl uses capacitors for storing power as these are better for releasing large amounts of energy on-demand.
Okay, so this ins't the type of everyday car you'd pop down to the shops in. However, Aspark is planning to put the hypercar into production in 2019. Well, it's not really going into production on a production line, but Aspark will make vehicles per order. Price? Around 3.5 million euros.