Yet another 'eco-friendly' hypercar is on the horizon. But unlike the Holy Trinity (McLaren P1, LaFerrari, Porsche 918), this one is not a hybrid but a fully electric beast. It's called the Aspark Owl.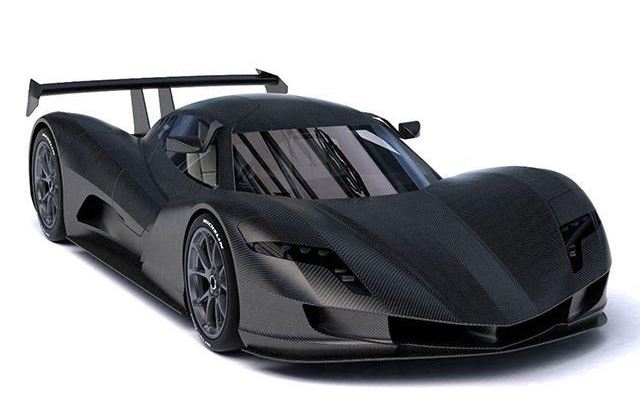 As you can see by these images, the idea behind the car is to come in as a proper hypercar; it's not a futuristic green machine. Check out the size of that rear wing, for starters. And the super-low nose which obviously doesn't have to house a combustion engine.
It's from a Japanese company called Aspark, and aside from sounding like what one might experience on the toilet after a big night, it all looks pretty promising. The design is only in digital form but the company has created a working platform. Details regarding the electric powertrain haven't been released as yet, however, the plan is for it to be powerful enough to see 0-100km/h happen in under 2.0 seconds.
At this level of acceleration passengers will be subjected to ridiculous g-force, making it one of the quickest new vehicles out. It's unknown if Aspark aims for the Owl to be a road-legal vehicle, but judging by these design renders it might have a hard time getting government approval in some regions.
We've heard a lot from startups and Tesla wannabes in recent times, all looking to break into new benchmarks in the race for electric vehicle supremacy. The Owl looks like it is getting there though, with a demo video recently hitting the 'Tube showing the working prototype up and running and showing off some serious acceleration.
More details are expected to be revealed at the Frankfurt motor show next week. In the meantime, check out the video below for a preview.