Switzer Performance has turned its attention to the current BMW M5 for its latest tuning package. The company is usually renowned for boosting Nissan GT-Rs and Porsche 911 Turbos to oblivion, but in this case, it has given the stately yet bonkers sedan an extra dose of adrenalin.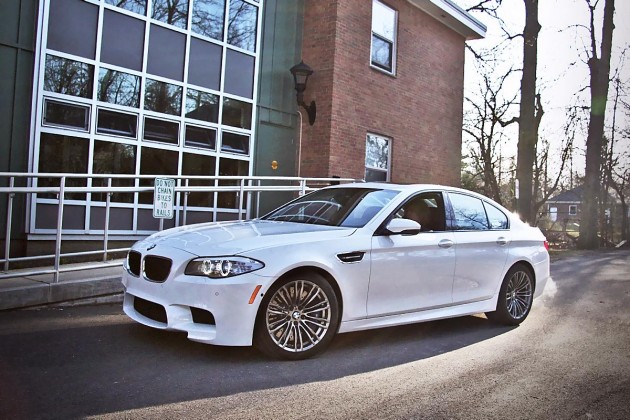 The tuning package is only a 'mild' one, incorporating a revised engine computer using a piggy-back-style device. To help the engine breathe easier is a pair of freer flowing air filters, while there's also a stainless steel exhaust system for increased flow and noise.
In its standard form the BMW M5 is an absolute cracker of a machine. It comes with a 4.4-litre twin-turbo V8 producing 412kW of power and 680Nm of torque, and is able to cover 0-100km/h in just 4.1 seconds (as tested).
After Switzer administers these modifications, power is taken up to a Lamborghini Aventador-matching 515kW, while torque is also boosted considerably to 878Nm. Neil Switzer recently explained the package, saying,
"It's a great solution for BMW clients who want to keep their cars mostly stock or have warranty concerns. After the Ultimate Street Edition, we really wanted to continue to focus on usable, 'no-excuses' type cars.

"This P700 M5 package gives you that. It has the full factory emissions controls, it runs on pump gas, and it sounds exactly the way you'd expect a car like this to sound."
Prices for the kit start at US$6995 (approximately AU$6727).