The E30 BMW M3 is regarded as one of the all-time greats in terms of driver's cars. Adding an S38 3.6-litre straight-six M5 engine could only make things better, surely?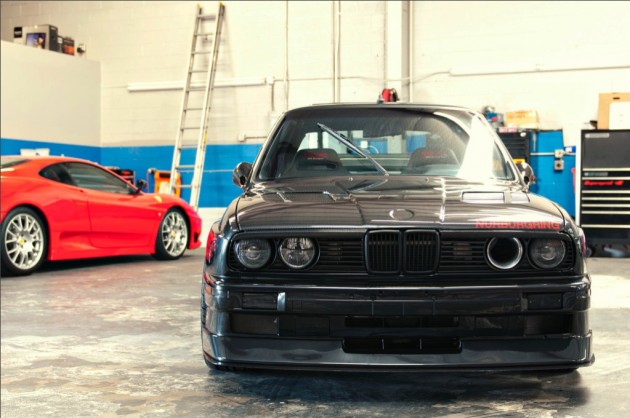 This example is exactly that, a little E30 M3 with a big straight-six engine borrowed from its bigger brother. And it's up for sale.
The car was built by Royal Collision panel shop owner, Shareif Hammad, in Houston, USA. PerformanceDrive contacted Shareif to get a bit more info on the awesome project.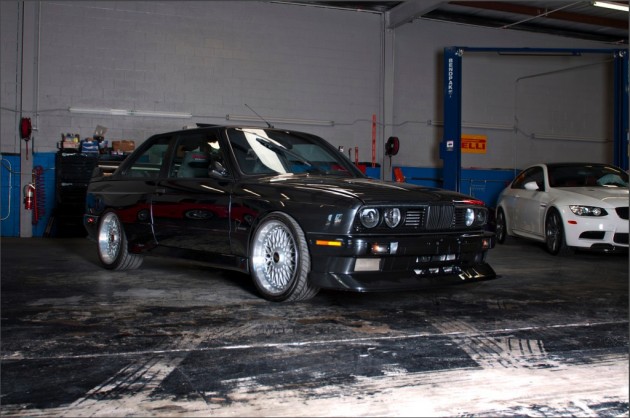 He tells us that in the beginning, he wanted to create a project that showcased his expertise. As an avid E30 M3 fan, he also wanted to push the boundaries, and demonstrate the excellent power of the old M5 engine.
Shareif says all the work was done in-house, from the immaculate body, to the engine build, to the fitment and fabrication required to get the engine into the engine bay.
(In standard form, the E30 M3 comes with a 2.3-litre four-cylinder, however, six-cylinder engines were fitted to some other E30 3 Series models in the day, such as the 325i.)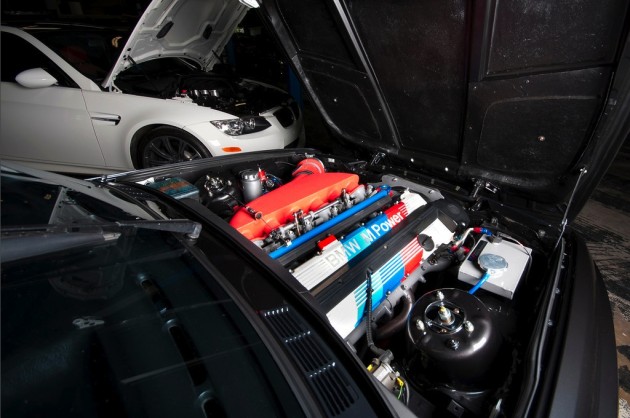 The engine is not just a straight swap either, it's been rebuilt and features new valvetrain components, new camshafts, and pistons, and a new 3.8-litre polished stroker crankshaft.
Externally, the engine also gets bigger injectors, a custom fuel rail, and a bespoke handmade intake system. Ensuring good flow is a full custom exhaust system, including new headers, and a super sprint muffler at the back.
Backing the potent engine build is a freshly built Getrag five-speed manual transmission and a Stage 3 clutch. This feeds power into a custom limited-slip differential using 3.46:1 gears.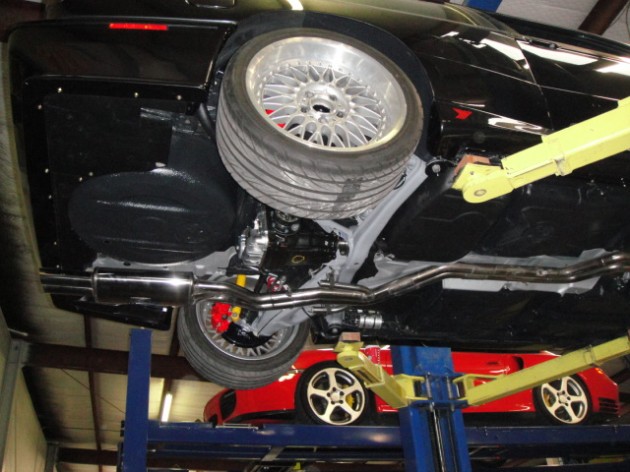 Shareif says whenever he takes the car to shows, people just can't stop looking at it, and are – understandably – interested in what lurks beneath the bonnet.
The M3 features a new interior with bucket seats, new upholstery, while the exterior features the full Evo bodykit with a racing carbon fibre rear wing. A custom air intake replaces one of the headlights in the front end to maximise engine breathing.
Shareif has also fit a set of staggered 18-inch BBS Style 5 alloy wheels wrapped in 225 front and 255 rear tyres. The rims sit neatly in the guards thanks to a Ground Control adjustable coilover suspension setup.
If this tickles your fancy, like it does ours, the car is up for sale in the US with an asking price of US$80,000 (approximately AU$80,695).
All we have left to say is, what an absolute jaw-dropping, unadulterated weapon. It must be fantastic to drive.