Bespoke sports carmaker Ariel has revealed its latest model. Well, it's not really a model but more of a project. It's called the Ariel Nomad.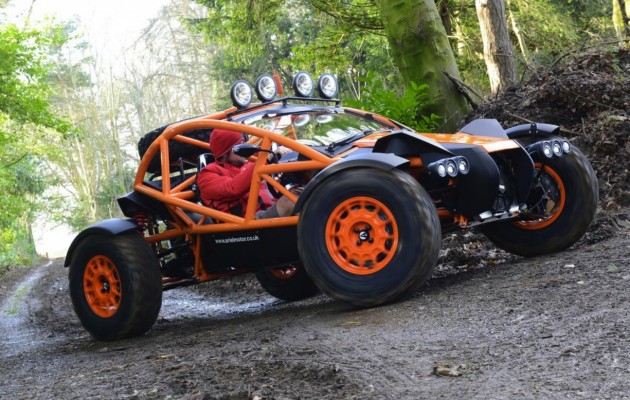 This isn't a track-driving weapon, contrary to what the company is renowned for. Instead, the British brand has decided to cater for rally and dirt-driving enthusiasts by creating an insane buggy.
You might not recognise it but underneath the Nomad is actually based on the Ariel Atom road car. A similar frame and body structure is used only with increased roll over protection, with the usual two-seat cabin layout.
The suspension has obviously been completely overhauled to provide significantly more ground clearance. There's a set of long-travel Eibach springs at all four corners with unique Bilstein dampers ready to take a pounding. You'll also notice the proper rally-like 15-inch wheels and serious off-road tyres.
In the engine compartment/area in the back lies a Honda 2.4-litre four-cylinder engine which has been enhanced to produce 175kW at 7200rpm and 300Nm at 4300rpm. It's connected up to a six-speed transmission with rear-wheel drive.
This is quite a lot of power for a small car, let alone a bare-bone racer like this. The contraption tips the scales at 670kg, allowing 0-100km/h to come up in just 3.4 seconds. It also offers a top speed of 201km/h.
Even though Xmas has passed, this looks like an awesomely fun toy. Prices haven't been mentioned but we're guessing it's not going to come cheap. Ariel says it will offer a road pack with accessories required to make it road legal. Imagine driving one of these beasts to work everyday, via plenty of shortcuts. Yes please.