Parked up next to the insane-looking Apollo Arrow at the Geneva Motor Show, the new, renamed company also unveiled this Apollo N.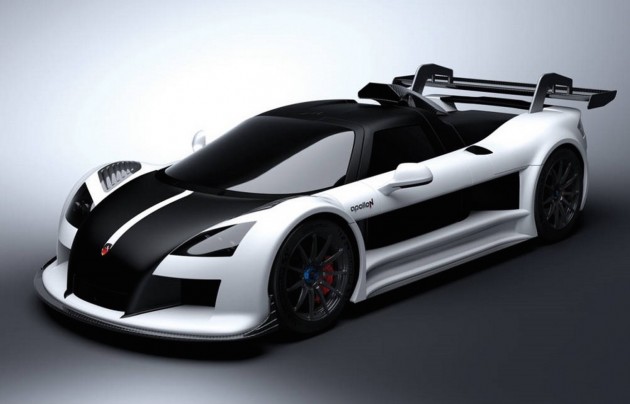 It's based on the Gumpert Apollo layout, built under the old company ownership, but it's been designed to be road legal. Yep, you can potentially drive this monstrous beast down to your local shopping mall to pick up the weekly milk and bread.
Getting to the shops and back home again isn't going to take very long either, with power coming from a 4.2-litre twin-turbo V8 Audi-derived engine producing 515kW of power at 6000rpm, and 880Nm of torque at 4000rpm.
Specifically, it takes just 3.0 seconds to go from 0-100km/h, and the top speed, which is redundant unless you live in Germany or have little care for your licence, is 360km/h.
Obviously, the Apollo N isn't designed to be a road car but more of a race car that can be driven to the track. It features a similar body to the Gumpert Apollo, with a very low front splitter, low-profile cabin, and a huge rear wing.
Some of the racy goodies include a locking Torsen differential, seven-speed sequential gearbox, 19-inch front and 20-inch rear aluminium cast wheels, and a nose-lift system that provides an extra 40mm of ground clearance for speed bumps.
The Apollo N apparently meets all FIA racing standards as well as being road legal, so you could actually drive this to the track and race it.