Jaguar has confirmed the all-new XF sedan will be revealed on March 24 just before its public debut at the 2015 New York Auto Show a week later. The new model is set to be lighter weight and more agile, and more advanced than the outgoing model.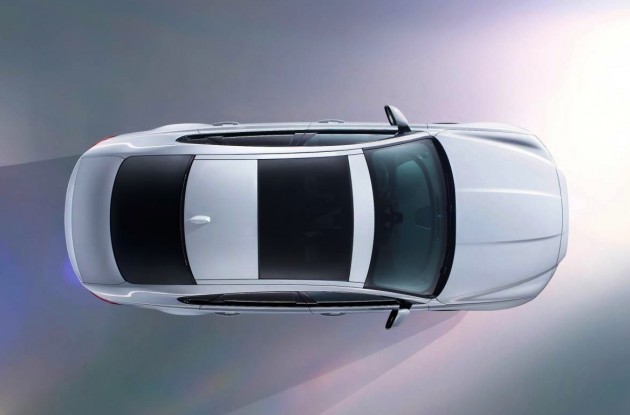 The current and only Jaguar XF has been on sale now since 2007-2008. You wouldn't know it just by looking at the exterior though, as it still possesses quite a modern design even by today's standards. For the next-gen model the styling is expected to be turned up by more than a few notches.
Jaguar will be revealing the car in a dramatic high-wire drive across two 34mm wires suspended high above the water in London. This will, according to Jaguar, highlight the new XF's lightweight and agile credentials. It will be driven by British stuntman Jim Dowdell who has performed in big movies such as James Bond and Indiana Jones.
Very limited specific details have been released on the new XF so far, aside from these two teaser images revealing the roof and the smart new interior. Jaguar says it will be an all-new model, fresh from the ground up. It will be the company's second model to use its advanced aluminium architecture, resulting in segment benchmarks for weight and efficiency. Jaguar also says it will bring "exceptional levels of technology, refinement, luxury and comfort" to the class.
As for the design, we only need to look at some of Jaguar's latest vehicles to see what sort of direction it will probably take. All models in the current showroom are stunning, from the F-Type sports car to the XJ limousine. Ian Callum, director of design at Jaguar, said,
"I believe the all-new XF will be the best looking car in its class. Elegant, handsome and with proportions that imbue a great sense of integrity – the all-new XF will be true to the strong tradition of sporting Jaguar saloons while being completely of its time."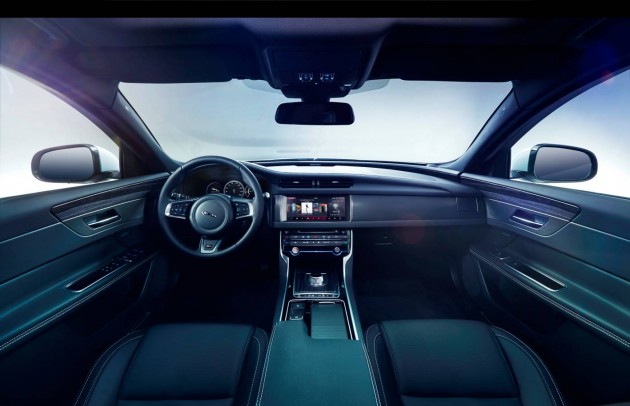 We'll be sure to bring you plenty of coverage of the high-wire reveal and of course all of the details from the New York show, which starts on April 1. Click play below for a preview of the stunt.
https://youtu.be/i9Y8VL4WP80