Toyota has been spotted test driving a heavily-clad prototype version of the upcoming 'C-HR' mini SUV. This will be the company's first foray into the increasingly popular segment.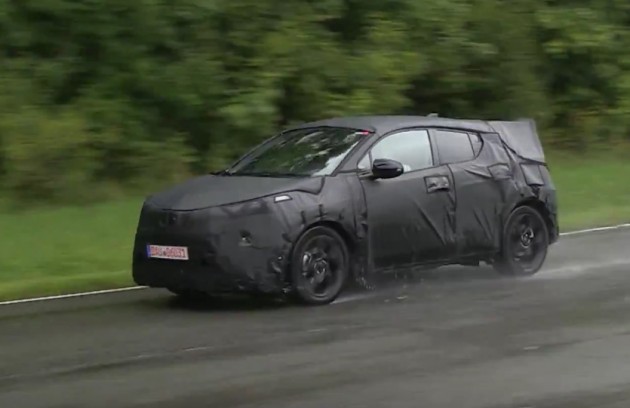 The Japanese company has unveiled two concept versions to test the waters, so to speak, with the latest of which at the Frankfurt Motor Show currently finishing up. At the latest unveiling Toyota confirmed it is developing a version for the showrooms.
Seen here wearing an almost panelvan-like rear end, the prototype appears to be in early stages of development and is still wearing plenty of camouflaging body cladding. Underneath, it is expected to show a similar design as the concept only toned down so that it passes all of the necessary road legalities.
This will be Toyota's first mini SUV, ready to take on the likes of the Mazda CX-3, Honda HR-V, and Mitsubishi ASX. Toyota has confirmed it will be based on its latest TNGA platform, recently debuting under the all-new Prius.
Specific engine and powertrain details are yet to be confirmed, however, we can probably expect small-capacity four-cylinder motors perhaps from the Corolla or Yaris, and possibly a hybrid option, knowing Toyota. A name for the new model is yet to be confirmed.
It will make its global debut in production form at the 2016 Geneva Motor Show in March so we don't have to wait to long for all the details. Toyota Australia has said it is on the local "wish list".