The cracking Jaguar XFR-S sedan will make its 'dynamic' debut at Goodwood Hill later this week, before attending this year's Goodwood Festival of Speed. The high-speed, high-powered sedan will be at home at the UK-based performance car mecca.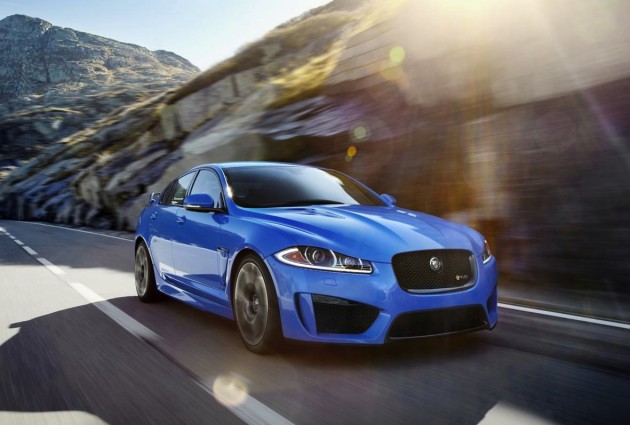 Although the car is yet to officially hit production, a pre-production prototype, in Italian Racing Red mind you, will be driven up the famous hill by Le Mans legend Andy Wallace. Adrian Hallmark, Jaguar global brand director, recently said,
"I'm delighted that Jaguar is able to present the XFR-S in action for the first time in the UK, and that a Jaguar motorsport hero will be behind the wheel. The crowd at Goodwood will have a unique opportunity to see and hear the ultimate expression of seductive Jaguar design and sporting performance in the XFR-S – well in advance of first deliveries to customers this summer."
The stunning sedan was first unveiled at the 2012 LA Auto Show. To refresh your memory, it sports a 5.0-litre supercharged V8 producing 405kW of power and 680Nm of torque. It's capable of blasting from 0-100km/h in just 4.6 seconds, with a top speed of 300km/h.
At the Goodwood Festival, the XFR-S will be accompanied by a couple of very special guests, including a 1962 Jaguar Mk II prepared by Jaguar Heritage Racing, and a 1954 'short nose' Jaguar D-Type chassis No.1 prototype.
This year's event will run from July 11 to July 14.