Renowned Audi tuner ABT has announced a tuning package for the cracking new Audi RS 6 Avant. Styling and power upgrades help transform the already ferocious family wagon into a supercar-beating beast.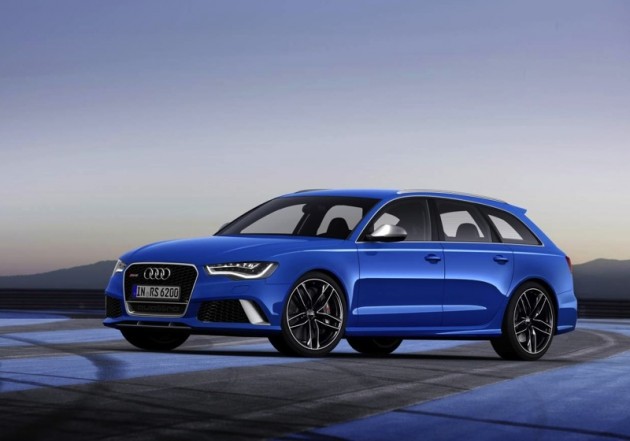 Starting with the engine. In its standard form, the latest model – yet to arrive in Australia – comes with a 4.0-litre twin-turbo V8 producing 412kW of power and 700Nm of torque.
The ABT tune takes those figures, and, with the help of a new freer flowing exhaust system and an engine computer retune, boosts them by 78kW and 130Nm. The result is an incredible 490kW and 830Nm.
Acceleration times haven't been mentioned, but the 0-100km/h time is likely to come up in well under 4.0 seconds. The top speed is also increased from the limited 250km/h rate to 300km/h.
To give the Avant distinguished styling over the factory counterpart, customers can order discreet upgrades such as carbon fibre side mirror caps, special tyre valve caps, and unique entrance lights which illuminate an ABT logo. A set of black floor mats can be thrown inside, with silver ABT logos as well.
For a wagon that offers astonishing cross country capabilities, the ABT kit turns it into a true sleeper capable of taking on some of the fastest supercars around.