The Volkswagen Golf R is already a cracking super hot hatch. Renowned Audi and Volkswagen tuner ABT has transformed it into a psychopathic runaround through a new upgrade kit.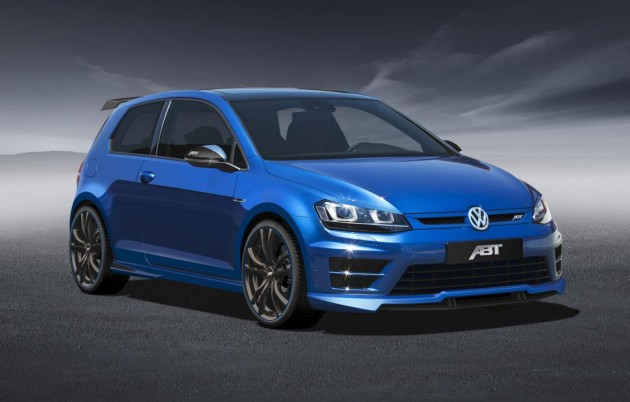 In its standard form the new Mk7 Golf R comes with a 2.0-litre turbocharged four-cylinder producing 221kW and 380Nm.
With help from a special engine computer developed by ABT, the Golf R can produce up to 272kW of power and 460Nm of torque. These figures aren't far off a proper V8 performance car.
As for its potential out on the tarmac, the standard Golf R's 0-100km/h time is slashed from 5.1 seconds to just 4.5 seconds. Again, it's like a fully fledged V8 sports car. The top speed is also 265km/h.
To give the car a unique look on the outside ABT offers a range of cosmetic accessories, such as a new front spoiler, a new grille, side skirts, a chunkier diffuser at the back, and unique side mirror caps and a rear spoiler. There's also a set of ER-C dark alloy wheels.