A number of new Porsche 911 GT3 vehicles have gone up in flames in recent months causing the company to pause selling the epic sports car. An official recall has now been issued affecting 785 cars.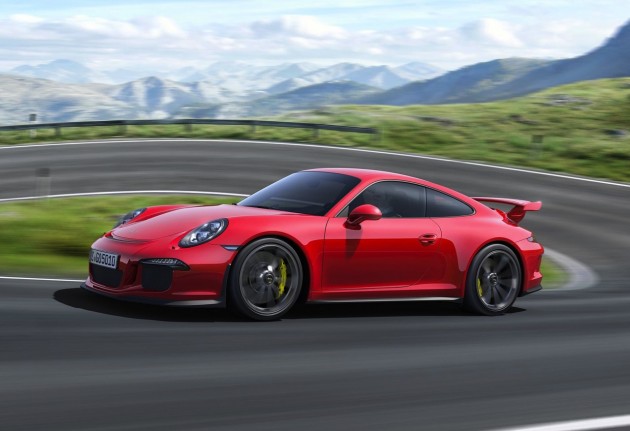 As reported a few of days ago, Porsche put a halt to the sale of the new GT3 after a number of reports of spontaneous fires were being investigated.
In a recent statement Porsche recommended owners not to use their GT3 until the problem has been rectified. A spokesman said the company hopes to conclude the investigation this week.
Engineers are still looking into the issue and are yet to provide an explanation on what is potentially causing the fire. The vehicles that have been burnt to a crisp have been brought into Porsche's headquarters in Stuttgart, Germany, while engineers analyse the remains.
It's understood the fires started from around the engine compartment in the back.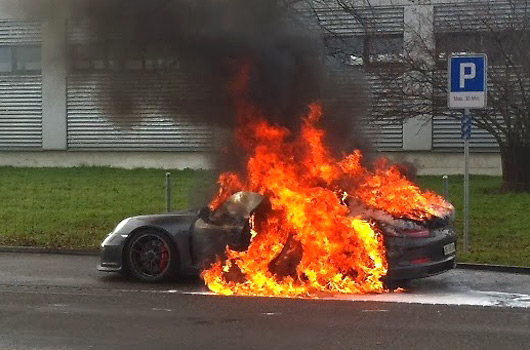 The recall affects all new GT3s delivered this year all around the world. Owners will be contacted by Porsche to advise what to do.
Like we said the other day, a sports car isn't a true sports car until it has been recalled for fire issues. Both the Ferrari 458 and Lamborghini Gallardo have been subject to the same scenario in the past.
Head over to our previous report for more information on the GT3.