Jeremy Clarkson's Facebook page has previewed a very quirky comparison that will feature on the three ex-Top Gear hosts' upcoming programme, called The Grand Tour.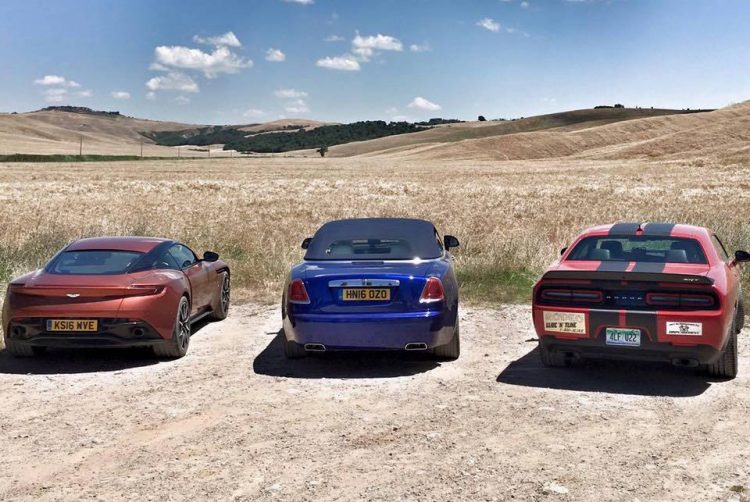 Aptly declaring, "So. Let the weirdest comparison test of them all… begin Grand Tour". An Aston Martin DB11 sits alongside a Rolls-Royce Wraith convertible (identical to the blue one used in the latest TG episode) and a Dodge Challenger Hellcat.
Clarkson already confirmed possession of the 447kW DB11 on Twitter days ago, with James May fittingly commandeering the Roller and Hammond – ever the Yank Muscle aficionado – obviously in the Hellcat. The cars are photographed together in Tuscany, Italy.
The Grand Tour will kick off on Amazon Prime later this year, with the premiere episode set in Johannesburg, South Africa, where filming will commence next week (July 17).
Rival Top Gear experienced a dismal and controversial first season, plummeting to below two million viewers for the final episode. The second season will ditch what everyone is calling the key problem; Chris Evans. This leaves behind a good formula of talented hosts who demonstrated their worth during season 23.
It will be very interesting to see how these three seemingly incomparable cars fare against each other, and also if The Grand Tour will get the jump on the next Top Gear season – filming starts in September – robbing it of a chance of redemption before the old audience flocks back to Jezza, Hammond and May.