Toyota has announced its return to the World Rally Championship (WRC), unveiling its 2017 Yaris WRC car along with technology partner Microsoft at the Paris Motor Show overnight.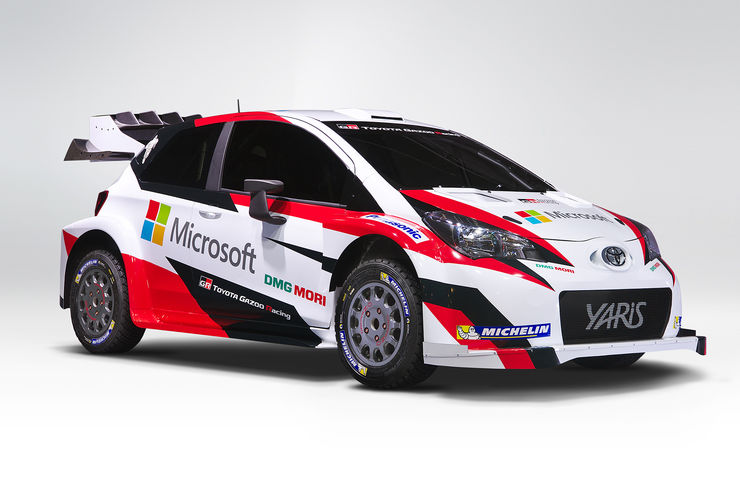 The announcement marks Toyota's return to the WRC after it departed from the sport 17 years ago, at the conclusion of the 1999 season. The Yaris-based WRC car, set to enter next season's competition, has been in development since 2014 under the guidance of four-time WRC champion Tommi Mäkinen – the team's chief.
Panasonic and DMG Mori have been added as official partners of the Toyota GAZOO Racing team, adding that the 2017 car will ride on Michelin rubber. When next year's WRC season kicks off, Toyota will become one of five factory racing teams competing in the series. Toyota's president Akio Toyoda said:
"I believe that, like Toyota, Microsoft aims to enrich society in meaningful ways. Based on the on-going partnership, we aim to further develop our people and enhance our cars through the use of IT in motorsports to promote 'ever-better cars'."
Toyota said Microsoft offers far more than just monetary backing for the team, opening up new possibilities in regard to the simulated testing environment. Microsoft will provide systems to aid Toyota's analysis, as well as improving team information sharing capabilities and adding cloud-based systems to enable new possibilities to connect with its fan-base throughout the season.
While Toyota hasn't released any further details as to who will pilot the car, but according to reports the Finnish pair of Juho Hanninen and Esapekka Lappi are favourites having been spotted earlier this year during testing in Palokka-Puuppola, Finland.