According to the latest international reports the 2014 BMW M3 will be lighter in weight and produce a lot more torque than the current model, making it quicker and more agile.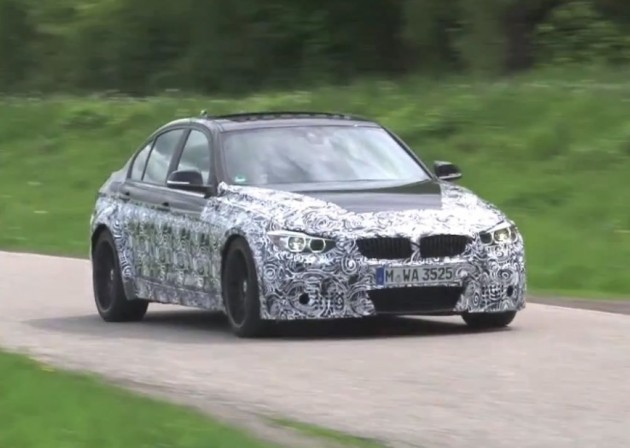 With every new model of the M3, from the first E30 in 1985, to the E36 and then the E46, up until today's E92 version, the kerb weight has increased more and more. It has gone from around 1300kg up to today's 1680kg.
Despite the increase in weight, power-to-weight ratios have always improved. This has allowed each model to be quicker and faster.
Sources are indicating BMW M is looking to reduce the iconic sport car's weight back to around the weight of the E46 (1550kg) version. This would help out not only with acceleration, braking, and handling performance, but also assist with keeping fuel consumption down.
Like all manufacturers, BMW is continuously striving to reduce its overall showroom fuel consumption and emissions average, and this means developing engines that are as efficient as possible even for flagship performance models.
For the next-gen M3, power is said to come from a twin-turbo inline six-cylinder engine producing around 335kW, replacing the current naturally aspirated 307kW 4.0-litre V8.
Speculation did arise earlier in the year suggesting M Division would apply a tri-turbo layout, like on the new X5 and X6 M50d, however, the rumour has since fizzled out. Instead, the new model will apparently use a twin-turbo arrangement.
Even though the power may only rise by around 30kW, torque is set to increase more significantly. The current V8 model offers 400Nm, while the new model could produce as much as 535Nm. Again, this would help improve acceleration and overall performance. Development and engineering is still in progress though, so nothing is official just yet.
The new model is expected to be revealed in concept form at the 2013 Geneva Motor Show in March. We'll keep you updated with any more details over of the coming months.