After a 25-year absence Peugeot is set to return to the famous Dakar cross country rally next year. The French carmaker could be looking to bolster its motorsport participation, particularly in rally where it has a strong pedigree.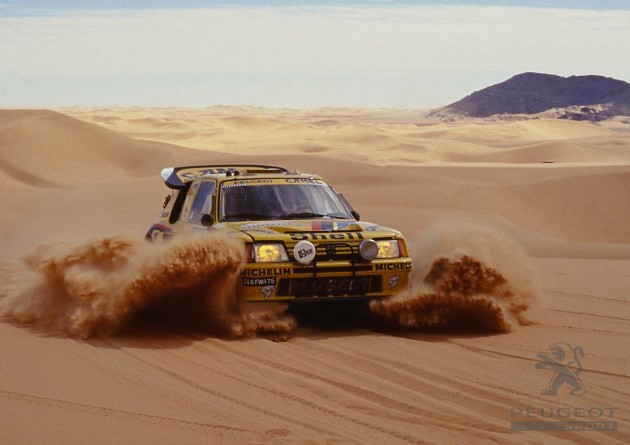 Peugeot rejoined the Pikes Peak Hill Climb competition last year after years of absence with an insane 208-based carbon fibre hill climb machine. With nine-time WRC champ Sebastien Loeb behind the wheel, the fat Pug ended up claiming the overall win and resetting the record books with a time of 8:13.878.
According to a L'Equipe report in France, Peugeot is readying an all-new project for next year's arduous desert ordeal, with sponsorship from Red Bull Racing – just like the 208 Pikes Peak project.
As for the potential drivers, it is unlikely Loeb will be enlisted once again since he has other duties with Citroen in the World Touring Car Championship. Carlos Sainz, however, another multiple WRC champ, has signed on for a three-year contract with Peugeot Sport. He's probably the best bet.
The French report says the team will be competing with a two-wheel drive racer as opposed to the ballistic 205 and 405 Turbo 16 rally cars it used to race with back in the 1980s, which were four-wheel drive.