Hyundai has officially unveiled the mildly updated 2016 Sonata sedan at the Frankfurt Motor Show, featuring a revised exterior design and more standard equipment.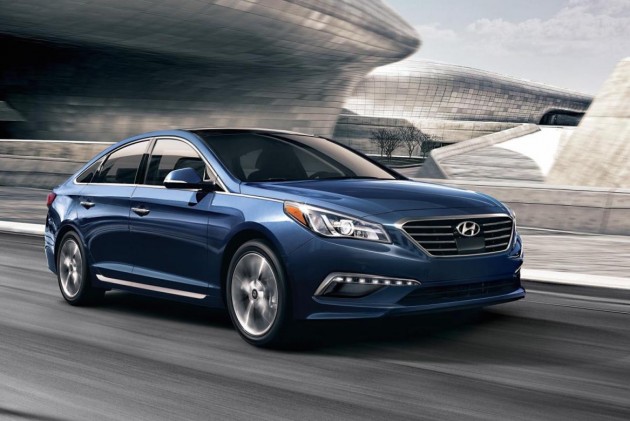 The 2016 Sonata continues to showcase Hyundai's latest styling language, but at the front is a more aggressive bumper bar layout for the Sport variant. A set of updated 17-inch alloy wheels have also been added.
At least three different powertrain options will be available, internationally, spanning from a 1.6-litre turbo producing 130kW and 265Nm, to a 2.4-litre naturally aspirated four-cylinder producing 136kW and 240Nm, to a range-topping 2.0-litre turbo producing 180kW and 350Nm.
The 2.4 and 2.0T come matched to a six-speed automatic, while the 1.6T uses a seven-speed dual-clutch unit.
Underneath the new Sonata, the suspension has been made from aluminium instead of steel to improve handling and to reduce the car's unsprung mass. The steering knuckle and control arms are also now aluminium.
Inside, the 2016 Sonata features a 7.0-inch touch-screen interface as standard, with a rear-view camera. The unit offers Android Auto functionality on some variants, while some variants also receive automatic emergency braking technology.
Optional equipment spans from a 400-Watt 10-speaker stereo system by Infinity with a sub-woofer, a panoramic glass roof, blind-spot detection, smart cruise control and rear cross-traffic alert.
The 2016 Hyundai Sonata is set to go on sale in Australia in 2016. Final model grades and specs are yet to be confirmed.
We will update this story with more images as soon as they are released.