German tuning company Fostla has come up with a tuning package for the mighty Audi Q7 V12 TDI, leaving it with 442kW (600PS). The Q7 also features a matt black body for the ultimate stealthy look.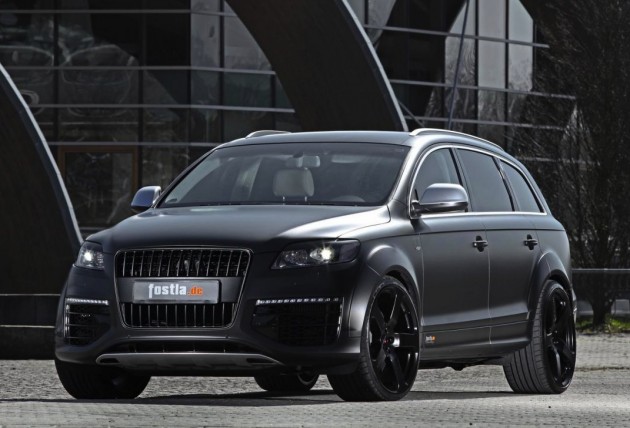 From the factory, the Audi Q7 V12 TDI is the most powerful turbo-diesel passenger vehicle on sale. The powertrain consists of a 5.9-litre twin-turbo V12 engine, producing 368kW of power and a monstrous 1000Nm of torque. It's able to do 0-100km/h in 5.5 seconds.
It's no wonder really that a tuning company has got hold of all that power and torque and come up with a package to squeeze even more out of it. Fostla has simply developed an engine computer remap to adjust fuel and boost pressure for more oomph.
The result is a colossal 442kW of power and 1150Nm of torque. The company hasn't mentioned potential acceleration improvements, but it's fair to say that it would crack 0-100km/h in the 4.0-seconds range.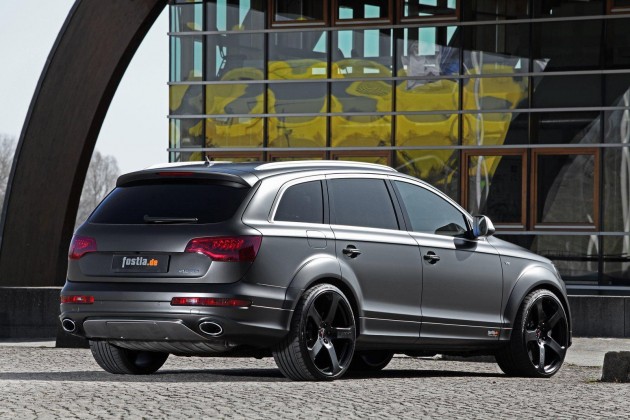 To further set the Fostla Audi Q7 V12 TDI apart from its factory counterpart, there's also a diamond matt black wrap over all of the bodywork, while the standard wheels are replaced with massive 23-inch Mansory C5 black alloys. These are wrapped in 315-wide tyres.
It certainly looks like an intimidating machine, and the perfect bank heist getaway vehicle?
The ECU upgrade is available from Fostla with prices starting at 3500 euros (approximately AU$4505).