Porsche has used the Vienna Motor Symposium in Austria to announce details of its new twin-turbo V8 engine that will find its way into the Panamera and Cayenne in the near future.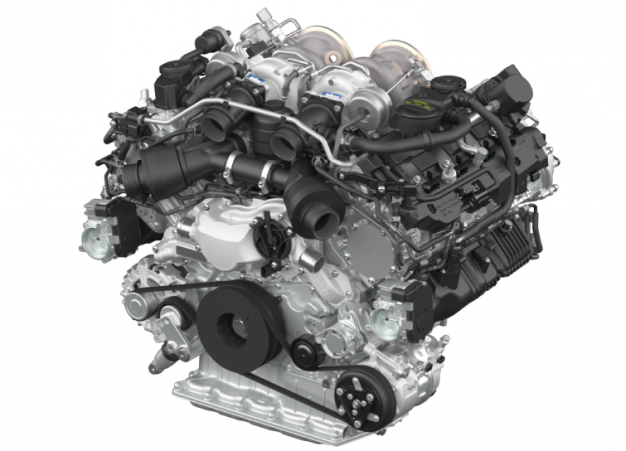 Full specifications are yet to be confirmed but it's understood the new unit is set to be an extension of Audi's 3.0-litre turbocharged V6. It features cylinder deactivation technology, stop-start, and uses two twin-scroll turbochargers.
As a result, the new engine helps to see fuel consumption drop by up to 30 per cent compared with the outgoing 4.8-litre twin-turbo V8. In the current Panamera Turbo (382kW), the 4.8L consumes 10.2L/100km on the combined cycle.
For the next Panamera Turbo, the company confirms the unit develops 404kW of power and a whopping 770Nm of torque. This is a lot more than the current 382kW/700Nm unit used in the Panamera Turbo. We can expect to see 0-100km/h times tumble from the current 4.1 seconds, especially given the new Panamera is set to shed weight.
From here the engine could be tweaked for other models, including the Turbo S and equivalent versions of the Cayenne, and it is likely to be used in other vehicles under the Volkswagen Group umbrella potentially including future Bentley and Audi models.
It's understood Porsche is matching the engine to an eight-speed automatic, or a dual-clutch eight-speed auto for the high-performance models.