Fiat's performance Abarth brand will be celebrating its 70th anniversary at the Geneva motor show this year, and has put together two new variants which will debut at the event. Welcome to the 2019 Abarth 595 Esseesse and the 124 Rally Tribute.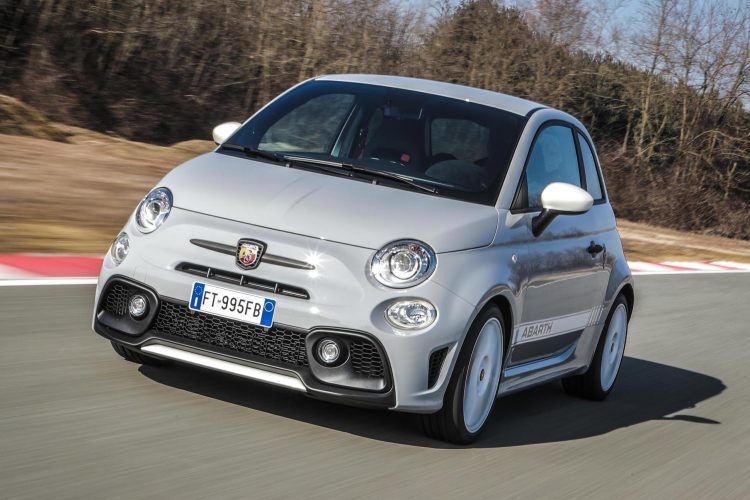 Back in 1964 Abarth debuted the first 595 Esseesse, which featured a Solex 34 PBIC carburettor and a unique intake manifold, taking power to an earth-shattering 32hp (24kW). The edition also came garnished with a set of single-piece light alloy wheels, as well as other trimming highlights.
Fast forward to 2019 and Abarth is at it again. For the new version the company is retaining the 1.4-litre turbo that churns out an impressive 132kW. This is carried over from the outgoing model. It is the most powerful version of this engine, and it's heard loud and clear thanks to a bespoke Akrapovic exhaust system.
The 2019 Abarth Esseesse also comes with Brembo brakes with cross-drilled discs, encased with a set of 17-inch Supersport alloy wheels finished in Racing White. Some Abarth side stripes, side mirrors, and white front and rear trimmings complete the look.
As for the Abarth 124 Rally Tribute, it celebrates the 124's efforts in the 2018 FIA R-GT Cup, while also celebrating 40 class wins in the 12 national championships it competed in.
For the special edition Abarth has devised a range of rally-like tweaks to help it stand out. For example, you might notice the range of gunmetal grey highlights, such as the side mirrors, and front and rear trimmings. Abarth has also come up with two colour schemes, including Costa Brava Red and Turini White.
Both models are set to hit the market soon, with just 124 examples of the 124 Rally Tribute going into production. Market details are yet to be confirmed, but we're sure we'll know more come March 5, at the opening of the Geneva show.