Ferrari boss Luca di Montezemolo has confirmed the new Ferrari Enzo replacement will be unveiled towards the end of this year, featuring a Ferrari-first hybrid powertrain.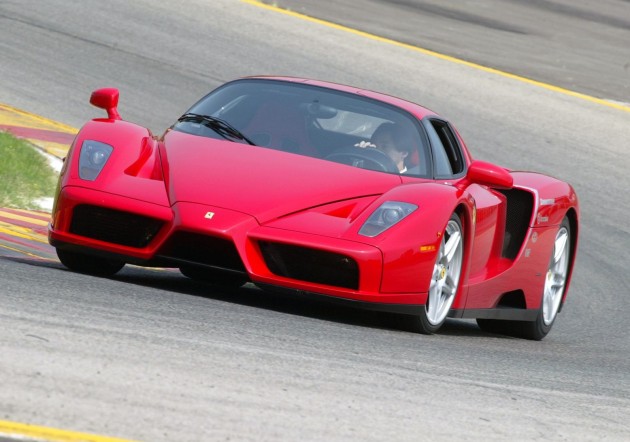 It was recently confirmed that Ferrari is working on a hybrid system, and we merely speculated on the idea that the technology will debut on the Enzo successor, but now it has all been confirmed.
Ferrari will be using the new Ferrari Enzo replacement as a test bed for its first-ever hybrid vehicle technology. Luca di Montezemolo recently said,
"We have a complete new model range brimming with technological innovations, and which deliver significant reductions in fuel consumption and emissions, down by 30 per cent on average. At the end of the year, we'll also be unveiling the new Enzo, a limited series model and our first ever hybrid car."
As far as we know, the new Ferrari Enzo will be powered by a mid-mounted V12 petrol engine matched up to a hybrid electric motor system. Power from the petrol engine is set to be sent to the rear wheels.
Overall horsepower is said to be around the 686kW (920hp) mark. This puts it far ahead of any previous road-going Ferrari production car. It also puts it well ahead of its closest rival, the upcoming Porsche 918 Spyder which is set to offer around 580kW from its hybrid setup.
We'll be sure to keep you updated on any leaks or official images revealed leading up to its debut.