When we all thought the Pagani Zonda was dead, the boutique Italian manufacturer has surprised all by introducing yet another iteration of the spectacular supercar. Why? Because it can.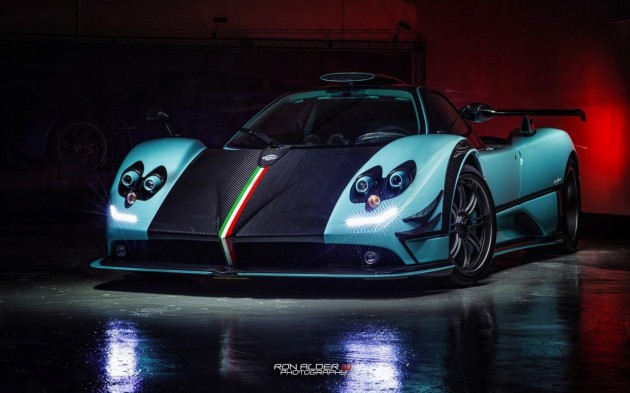 Cryptically called the Zonda 760RSJX, the special edition was made as a special one-off order for a customer in Hong Kong. It's based on other '760' one-off models that have been made over the last couple of years that were meant to be the last of the Zonda.
So, what's so different about this model? It's all about the paintwork and colour scheme. The body is dressed in a unique aqua blue with various exposed carbon fibre elements to give it a contrasting two-tone theme. There's also the Italian flag running down the middle of the body acting like a racing stripe.
In the engine compartment sits the familiar 7.3-litre naturally aspirated AMG V12 producing, yep, you guessed it, 760PS (metric horsepower). With a mostly carbon fibre construction and a kerb weight of around 1100kg, 559kW becomes an even more serious amount of grunt.
Taking a look inside can cause goosebumps to ripple down your spine as it showcases a plethora or carbon fibre weaves and exquisite details that must have taken sheer engineering perfection to create. A similar blue colour scheme is also carried across, which seems to work well with the dark grey carbon fibre components.
Will this be the last Zonda? We wouldn't bet on it. We're sure the company will take any custom order if cashflow isn't an issue for the buyer. It's unknown how much the Hong Kong buyer handed over for this edition.