BMW has been spotted testing a prototype version of the upcoming BMW X4 SUV at the Nurburgring in Germany. The X4 will be based on the X3 only it will showcase a sleeker four-door coupe shape.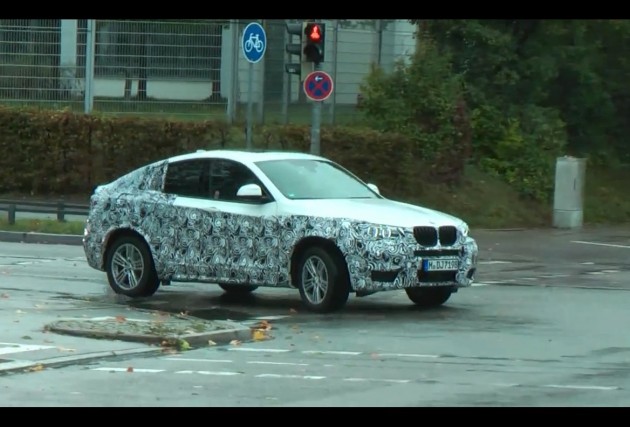 Following in the footsteps of the BMW X6, which is a four-door coupe version of the X5, the X4 is set to shake up the premium mid-size SUV market segment with a sporty offering not yet seen in the segment. Audi and Mercedes-Benz could follow suit in the future but for now, the X4 will be a one-of-a-kind.
As revealed in the video, provided by Bimmerpost YouTube channel, the new model will feature a similar front end as the X3. Things begin to change dramatically though as you glance beyond the A-pillars.
The roofline and main cabin glasshouse is much more curvaceous compared with the X3, with the rear of the roof noticeably swooping down to a hatch layout at the back. Rear seat space is likely to be sacrificed somewhat, while boot space will also be changed.
Under the bonnet, powertrains from the X3 are expected to be carried across, including the 2.0-litre turbo four-cylinder producing between 135kW and 180kW. An 'X4 xDrive35i' may sit as the flagship model, featuring the company's 3.0-litre turbo inline six with 225kW.
So far there's been no speak of BMW's M Division working on an 'X4 M' of any sorts. Though, anything is possible, especially considering this is the sportier version of the X3.
The new model is set to hit the market during the first half of 2014. Click play below for a preview.