Following the debut of the all-new BMW X5 earlier this year, today the company is revealing its new iPerformance variant called the X5 xDrive45e.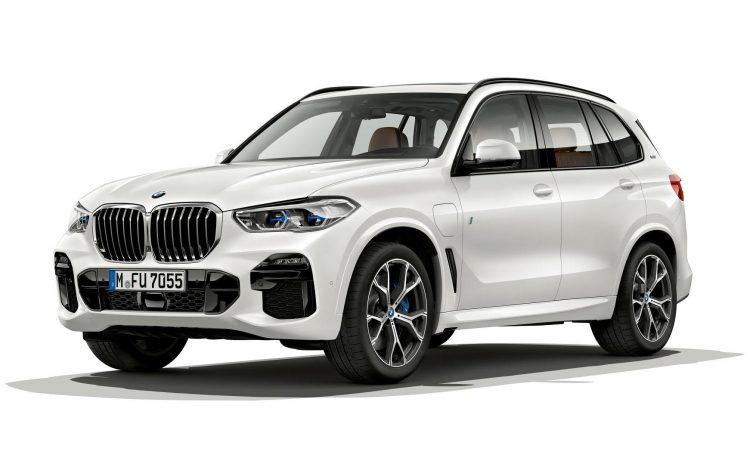 Power comes from a 3.0-litre turbo inline six petrol engine that's paired with an 'eDrive' plug-in hybrid electric drive system. The petrol engine produces 210kW alone, while the lithium-ion battery system and electric motor produces an additional 82kW. Combined output is rated at an impressive 290kW and 600Nm, with 0-100km/h acceleration covered in a claimed 5.6 seconds.
Despite the smile-inducing acceleration, fuel consumption on the official combined cycle is rated at just 2.1L/100km. This is an amazing feat, especially considering it uses a normal eight-speed sports automatic and the power delivery is just like in a conventional combustion engine model.
BMW's iPerformance subdivision has implemented a second-gen hybrid package, with an electric-only driving mode offering a top speed of 140km/h (up from 120km/h in the equivalent predecessor). The electric driving range is now up to 80km. This means you could potentially drive it to work and back using only electric power, and then recharge it overnight.
What are the sacrifices over a regular model? None, really. Except the cargo space is reduced a little bit. Instead of 650 litres, the X5 xDrive45e presents 500L, or up to 1716L with the rear seats folded down. The difference is mainly due to the storage of the electrical systems.
As standard the new variant comes with air suspension and electronically-controlled dampers for the optimum balance between ride comfort and sporty handling. Buyers will also be able to option for a more comprehensive setup with integral active steering. And of course the interior showcases BMW's latest media interface and connectivity suite, with plenty of luxury highlights.
BMW is preparing to launch the new model in the "course of 2019". An Australian introduction hasn't been locked in but we'd expect it to arrive some time later in 2019.
BMW Australia currently offers an iPerformance version of the 3 Series, called the 330e, as well as a hybrid version of the outgoing X5, called the xDrive40e. Both of these incorporate a 2.0-litre turbo four-cylinder engine, unlike this new model that brings back the inline six like what was presented with the old (and awesome) ActiveHybrid 3.