Renault is reportedly planning a lightweight, higher performance version of the new Alpine A110, coming in as a kind of R.S. version for serious driving fans.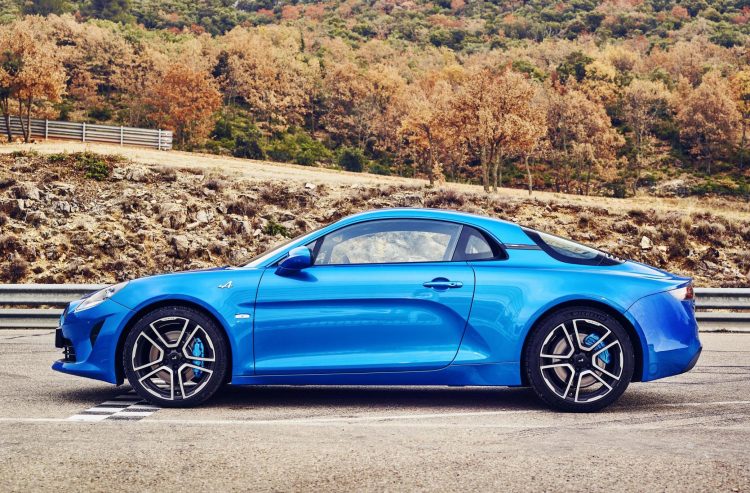 The news stems from an Auto Express report in the UK, which says the new variant, dubbed the A110 Sport Chassis, will come with more power and less weight. It says the special variant will retain the new 1.8-litre turbo engine only it could be tuned to produce somewhere around 220kW (up from 185kW).
A power increase alone should see the little sports car rocket from 0-100km/h in under 4.0 seconds, down from 4.5 seconds. But, some weight reduction measures are set to be in store which could lop around 50kg from the regular A110's 1080kg kerb weight, essentially making sure it falls under the 4.0 seconds range.
Not only that, the A110 Sport is set to receive some chassis stiffening revisions which are said to increase rigidity between 15-20 per cent, making it a super-agile machine. Some changes are apparently going to be made for the dual-clutch transmission, exhaust, and steering as well to coincide with the enhancements.
At this stage the package hasn't been officially signed off, according to the report, but it is expected to hit the market some time during the middle of 2018. It's unknown how many will be produced or if there will be a production cap at all. What markets they will be available in is still unclear.
Renault Australia recently confirmed the A110 will be offered in Australia, arriving in 2018. Prices are yet to be confirmed.