Some technical details of the upcoming BMW X2 have reportedly leaked, with news of a range-topping X2 M35i coming in as the sportiest variant.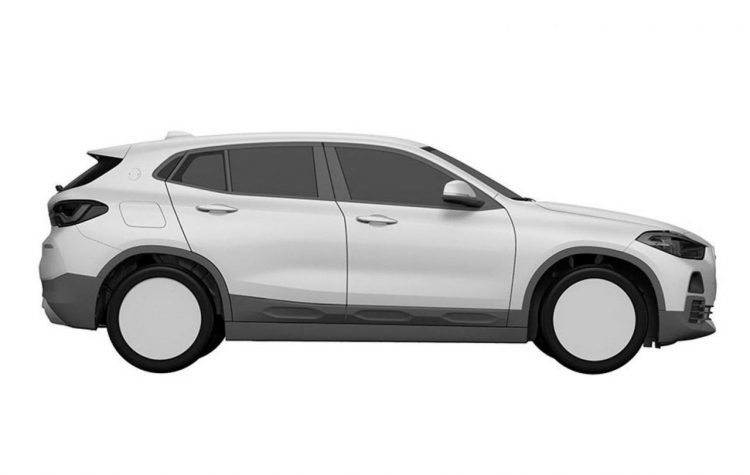 At the moment, a performance derivative of the Audi Q2 and the Infiniti QX30 aren't available, leaving the Mercedes-AMG GLA 45 to fight for itself. However, this is likely to change in the future.
Mid-size and small cars are now being overtaken by mid-size SUVs in terms of sheer sales, and this trend is expected to continue with compact and city cars being overtaken by their SUV counterparts.
According to a Motor report from Spain, BMW is planning to launch into the compact premium SUV segment with its first performance variant, dubbed the M35i. It will apparently come with a 2.0-litre turbo four-cylinder producing around 221kW, which would give it decent defence against the GLA 45.
There's also set to be up to 12 different engine and transmission combinations on offer, available in various markets. These are said to span from a 1.5-litre three-cylinder petrol with 85kW, to 140kW 20i and 20d petrol and diesel, and up to 25i and 25d petrol and diesel with 170kW. Other '118' models are also set to be part of the mix.
The BMW X2 will be based on BMW's UKL1 platform, which is also used to underpin all current MINI models. This front-wheel drive layout is able to adopt all-wheel drive running gear, as we've already seen with the current BMW X1 based on the same layout.
As for the design, it will be inspired by the X2 concept car as previewed by patent images, coming in as a kind of four-door coupe version of the X1. This will provide continuity in BMW's SUV range, following in the footsteps of the X6 to the X5, and the X4 to the X3.
A debut is tipped to take place later this year, potentially at the Frankfurt motor show in September.