Reports are alive and kicking again surrounding the prospect of a Lexus GS-F high performance sports sedan. The company's product planning boss has expressed interest in a GS sedan to rival the likes of the Mercedes-Benz E 63 AMG.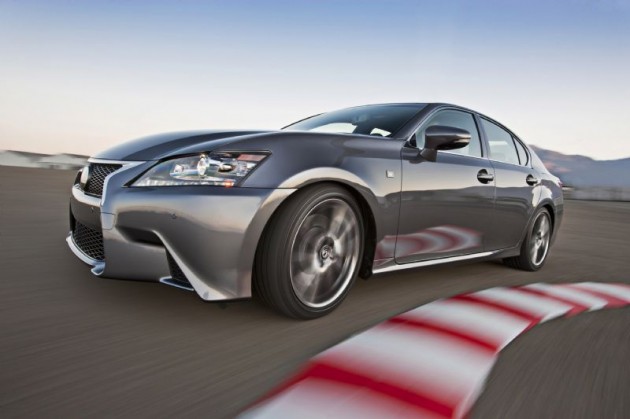 The 2012 Lexus GS sedan in 250, 350 and 450h form (in Australia in April) has been praised by overseas motoring experts as being a proper sports sedan, offering engaging drive dynamics and plenty of in-car technology to heighten the overall driving experience.
Rumours of a performance GS-F version have been circulating for some time, but now Lexus product planning boss Karl Schlicht has said in a recent Autocar report that, "with a GS-F, we would have a solid pyramid structure of performance models".
Schlicht said that he would love to see a GS-F hit production, however, he says final approval from Toyota executives is yet to be made. He said such a model would need to retain the high level of refinement in tune with the brand, as well as offer driver-focused dynamics.
According to reports the Lexus GS-F would feature a 4.6-litre version of the 4.8-litre V10 seen in the Lexus LFA. Power would be de-tuned to around 336kW though, offering improved day-to-day driveability over the LFA thanks to a focus on low-end torque.
As mentioned, nothing is official just yet, but if it does get approved, we could expect to see it in the showrooms in around two years. Bring on the V10 sedan.