Porsche has released an official teaser video of the upcoming, 2012 991 Porsche 911 while undergoing hot weather testing. The video has just been posted up on Porsche's official YouTube channel.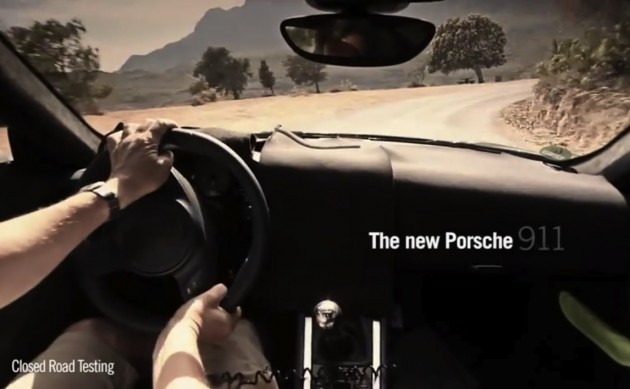 Manufacturers love providing teasers as it builds anticipation, and has us wanting more. In this 991 Porsche 911 teaser the Porsche engineers take the 991s for a thorough drive through South Africa in temperatures of 39 degrees Celsius to complete hot weather tests.
The Porsche 911 teaser video also gives us a glimpse of the all-new interior layout, which is said to be slightly larger than the current 997 911, offering more room for rear seat passengers.
We also get a taste of what the new 3.4-litre, 261kW engine sounds like, as the test drive engineers give it some beans around a closed road test course. It might also be the sound of the new 991 Porsche 911 Carrera S 3.8-litre engine, reported to offer 298kW, but it's a bit hard to tell from the video which model it is.
Porsche says in the video that the 991 Porsche 911 is in its final stages of testing and validation. It will be interesting to see what the new 911 will look like when it gets unveiled at the 2011 Frankfurt Motor Show in September. We look forward to providing all the coverage then.
If you'd like more information on what we know so far about the 991 Porsche 911 details, simply follow the link. In the meantime, click play on the video below for a quick taste.