So it turns out Lexus fooled us. It previewed its "fourth flagship" product a couple of days ago, but nowhere did it say it was a car. And so here it is. The Lexus LY 650 luxury yacht.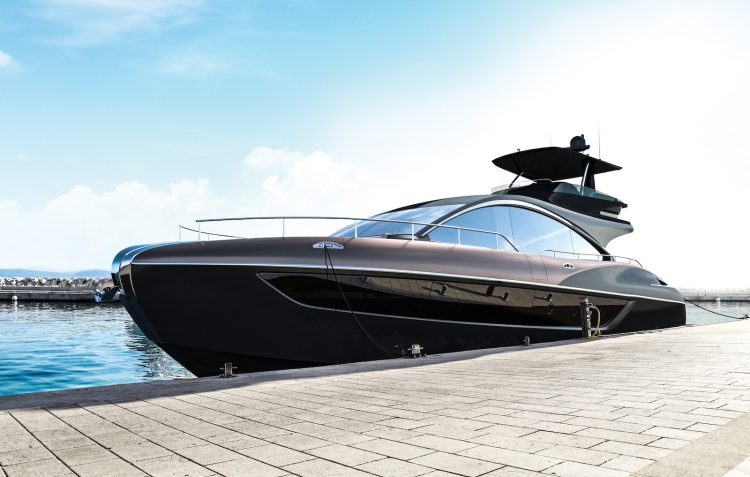 Lexus lead us to believe it could be planning to unveil an upcoming luxury SUV, inspired by the LF-1 Limitless. It said, "Luxury buyers around the world are familiar with the Lexus LS, LX, and LC. Tomorrow, the luxury lifestyle brand will announce its fourth flagship."
But while it isn't a vehicle, Lexus is positioning the yacht alongside the LS sedan, LC grand tourer and LX SUV in its overall product portfolio. It is the brand's fourth L-branded model, and the brand's first luxury yacht.
The LY 650 is inspired by the Lexus Sport Yacht Concept that debuted in 2017, only the production version measures 65-feet long, and is powered, strangely, by two Volvo Penta IPS1200 engines. We would have thought a couple of its 5.0-litre V8s would have done the trick nicely.
You can see some resemblance to Lexus's vehicle design in the yacht, with bold hips and sharp accents, and a pronounced bow. It all gives off a strong character, and would no doubt stand out among rivals at the marina.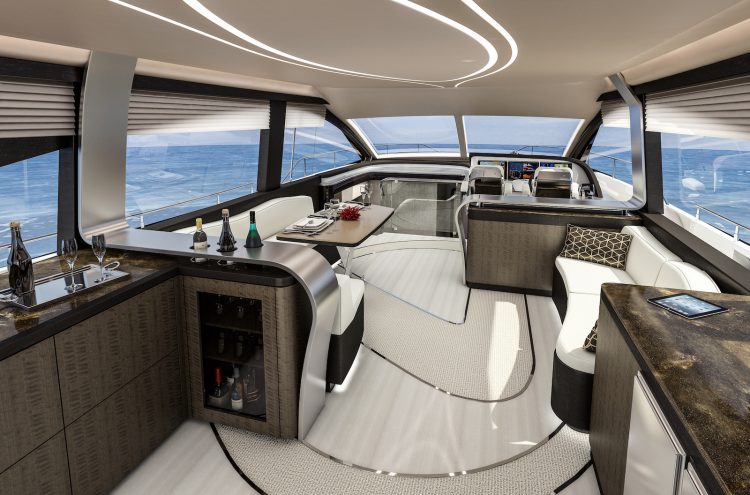 The more specific details and luxury appointments haven't been outlined, but the Lexus LY 650 sleeps six and offers three staterooms. It will be produced, sold and serviced by US-based boat manufacturer Marquis-Larson.
Marquis-Larson is the perfect fit for Lexus, as like its takumi craftspeople who build its cars, Marquis-Larson employees are made up of masterful boat builders, most of whom have been with the company for 30 years.
Lexus says the first vessel is expected to be completed in the first half of 2019. It will make its more official global debut later in the year. Prices haven't been mentioned as yet.