Renault has unveiled a rather strange and futuristic-looking concept car, called the Coupe Corbusier. It pays tribute to the late Le Corbusier.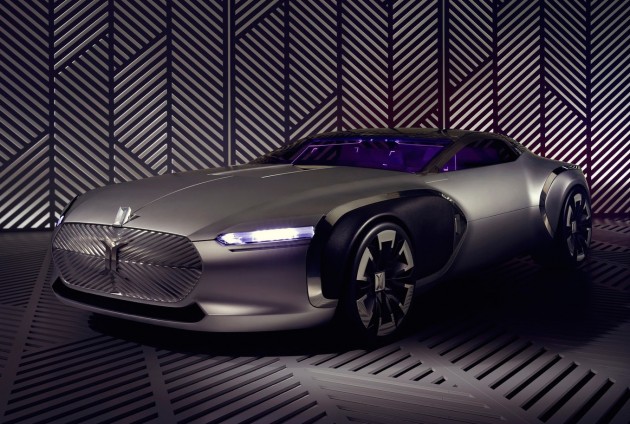 As you can see, the concept car certainly doesn't follow any sort of conventional themes in terms of production cars. It features an extremely low roofline, almost like a chop-top hot-rod, with curvaceous panels and modern trimmings.
The wheels, which themselves are an interesting design, are encased in bulging wheel arches that are trimmed in chrome/stainless steel. There's also a massive front grille and a long elegant bonnet in textbook sportscar fashion.
It's unknown what powers the crazy creation, however, the project was handed over to designers with relatively open guidelines. This means the design is probably more important than what lies beneath the bonnet.
As for Le Corbusier, he was a Swiss-born architect, and also known as an artist and planner. He died in 1965, with this concept marking the 50th anniversary since his passing.
If you're interested in seeing more of the concept, Renault has it on display at the Des voitures à habiter: automobile et modernisme XXe-XXIe siècles (Cars for living: the automobile and modernism in the 20th and 21st centuries), in Poissy in France.