Images showing the all-new BMW 8 Series production version have surfaced online, providing a first look at the Bavarian company's upcoming GT car.
BMW revealed a concept last year and confirmed a production model would follow, including a range-topping M8 for the performance coupe enthusiasts. As you can see by these images, appearing on various social media pages, the production model will be heavily inspired by the concept.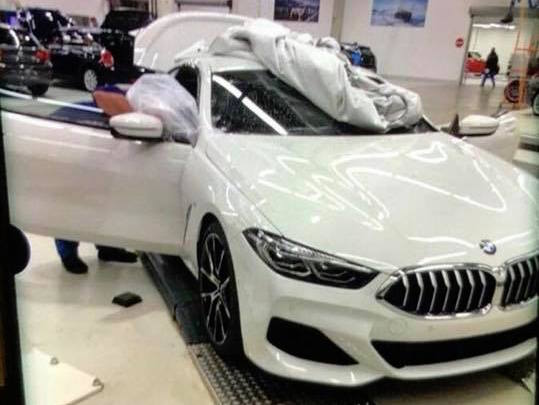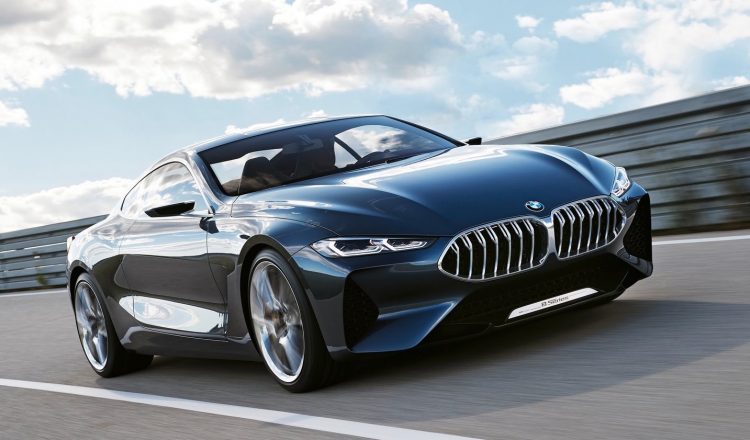 At the front is a pair of squashed down kidney grilles that are pointed at the ends, like on the concept, while down below is a watered down interpretation of the chin spoiler and side intakes, blending in BMW's latest design theme around the wheel arch and main bumper section.
Around at the back we get a good look at the flash new LED taillight design, with a rather awkward-looking lower section – although, the images are pretty low quality so we probably shouldn't be too hasty to judge. The 850i badge is also confirmed, and it looks like this vehicle is wearing an M Sport aero kit.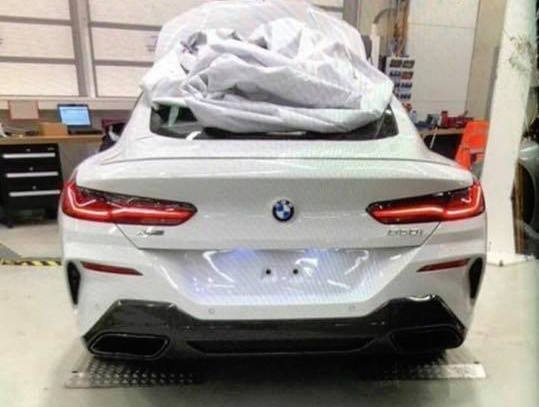 Inside, some of the design cues from the concept are also carried across, such as the large cascading centre fascia with an embedded infotainment screen at the top. It looks like the ultra cool deep-dish steering wheel from the concept won't carry across from the concept unfortunately, likely due to safety reasons.
As far as we know BMW will launch at least a few variants of the 8 Series, including an 850i potentially using a 4.4-litre twin-turbo V8, along with an 860i with a 6.6-litre twin-turbo V12, and the M8 version which will probably get the latest M5's twin-turbo V8 that produces 441kW. Trademarks for other nameplates were found a couple of years ago, including 825, 830, 835, and 845, potentially suggesting these could be introduced in some markets.
Given this example is well and truly fresh off the production line, we'd anticipate a public reveal very soon, either at the Detroit auto show next week or at the Geneva motor show in March. BMW Australia has confirmed the 8 Series will be heading Down Under at some point.