Renowned BMW tuner AC Schnitzer has turned its attention to the new BMW i8 for its latest upgrade package, adding some minor tweaks for visual enhancement.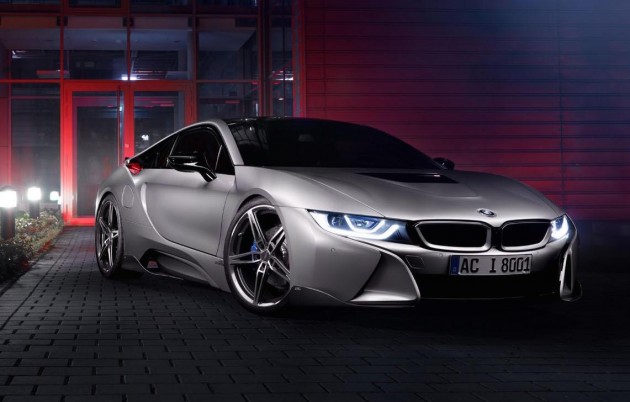 The BMW i8 is already quite a striking vehicle to behold. Its low-profile body and futuristic shapes and panels make it one of the most dramatic vehicles currently on the market.
AC Schnitzer has come up with a bodykit package to merely amplify the standard looks. The kit includes a carbon fibre front spoiler system, matching side skirts, and a neat little carbon wing at the back.
To further boost the cosmetic appeal, there's a set of traditional AC Schnitzer 'AC1' alloy wheels, measuring 21 inches. The forged items are around 30 per cent lighter in weight compared with the original units.
As an added cherry on top the firm has fit some bespoke springs to bring the ride height down by 25mm at the front and 20mm at the back. Now the body sits perfectly over the large new wheels.
No performance modifications have been mentioned, which means the standard 1.5-litre turbo three-cylinder and electric system remains intact. This is no bad thing considering it is capable of propelling the sleek sports car from 0-100km/h in just 4.4 seconds.