Mazda has released sketches of its upcoming 'KOERU' SUV concept that will debut at the Frankfurt Motor Show on September 17.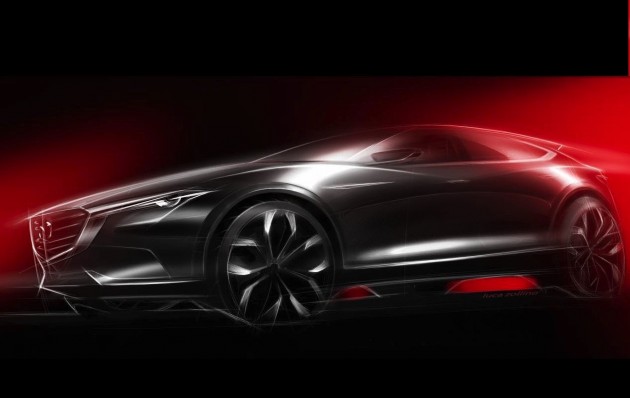 It appears to be a 'Coupe SUV' or Sports Activity Vehicle in the mould of BMW's X6 and X4, demonstrating how trends pioneered by German luxury brands often filter downstream at some point.
The press release is full of interesting and colourful hyperbole. It apparently exudes "The power and vitality of a wild animal while maintaining a sense of refined dignity". Yes, Mazda.
The rendering was done by Luca Zollino, while the name 'Koeru' means to exceed or go beyond something arbitrary. Mazda expanded on this in flowery fashion, boasting of the concept's M.O. to "exceed existing category standards and stereotypes".
If presaging a production vehicle, the Koeru – or CX-4/6 – will most likely be based on the CX-5's SkyActiv architecture, meaning it could be very profitable for the company. BMW has seen success with the X4 and X6, prompting Mercedes-Benz to launch two rival vehicles with sloping rooflines, with Audi expected to follow suit soon.
No other specific details have been revealed on the concept, but we expect more teasers and previews in the lead up to the big show.