Volvo has seen a growth in sales of just under 10 per cent in the first nine months of 2016, year-to-date, riding on the back of strong Chinese sales and demand for the new XC90.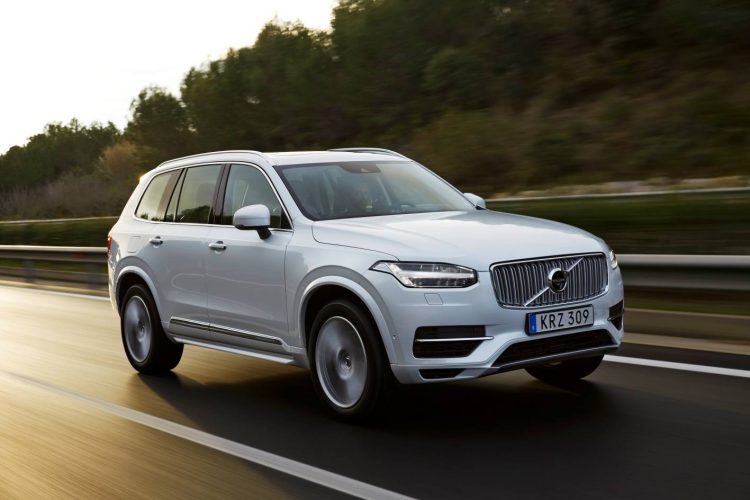 The Swedish manufacturer announced its 16th consecutive month for growth in sales, with a six per cent increase in September alone accounting for a total of 48,259 deliveries. This marks a 9.6 per cent year-on-year increase over 2015's figures for the first three quarters of the year, with a total of 379,329 units sold around the world.
Volvo's September sales have skyrocketed in the Chinese market with a rise of 27.8 per cent, with 8891 units sold, representing an 11.9 per cent growth in the market year-on-year.
"The best-selling models were the locally produced Volvo XC60 and S60L models," Volvo said in a statement. Volvo has two local production plants in Chengdu and Daqing, China, as well as a facility producing engines in Zhangjiakou.
"XC90 were the main growth driver globally, while the XC60 continues to be the best-selling model overall," it said. The XC60 remains Volvo's most popular model, with a total of 111,937 units sold in the first nine months of this year, a small drop from 2015's nine-month figure of 115,720. The XC60 is expected to undergo a major facelift in the near future.
In addition to the Chinese market, while September sales of Volvo cars in the US grew just 1.6 per cent, overall sales figures this year have jumped 26.2 per cent for the first nine months of 2016 in the US, with 58,532 sales over 2015's 46,381.
Volvo's second best-seller was V40/V40 Cross Country, with a total of 71,790 sales up until September this year, again, a small drop from last year's sales of 75,497. The gap was made up by strong sales of the XC90, which last year sold 18,222 units. In the first nine months of this year that number grows to 66,347, making it Volvo's third best seller.
In Volvo's biggest market, Western Europe, it managed to post an increase of 6.7 per cent for the first three quarters of 2016, raising its 2015 sales figures from 137,853 to 147,146 this year.
Locally, Volvo Australia has sold 4530 cars through September. This figure is up 25.2 per cent on last year's same year-to-date period. The most popular model in the country is the XC60, contributing 1612, followed by the XC90 with 1134 sales.