The sporty new Alpine A110 has been confirmed to go on sale in Australia next year, following its debut at the Geneva show in March. It will be sold via a partnership between Renault Australia and Alpine Cars.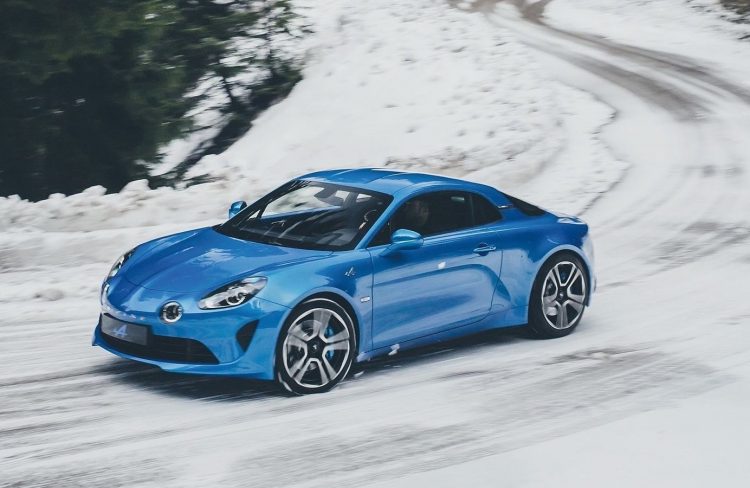 If you haven't heard of Alpine, it's a revived version of Renault's sports car division that produced bespoke vehicles between 1955 and 1995. For the new A110, it's inspired by the classic A110 built between 1961 and 1977, carrying on the tradition of lightness and dynamic agility.
The new model is built on an aluminium platform with bonded body sections, with added riveting and welding for extra strength. All in all it weighs just 1080kg, with a front-to-rear weight distribution of 44:56. With a very low centre of gravity, this little machine should be a very exciting sports car.
To ensure agile handling the A110 uses a motorsport-like double wishbone suspension setup at the front and rear, with the fuel tank mounted behind the front axle and the engine mounted in front of the rear axle. This is the perfect recipe for a true driver's car.
Power comes from a 1.8-litre turbocharged four-cylinder engine producing 185kW and 320Nm, which is enough to get from 0-100km/h in just 4.5 seconds, with a top speed limited to 250km/h. Engine grunt is sent through a Getrag seven-speed dual wet clutch automatic transmission with rear-wheel drive.
In other areas the 2018 Alpine A110 uses Brembo brakes, an active lightweight sports exhaust system, brushed aluminium pedals, carbon fibre interior trimmings, Sabelt monocoque sports seats, and a set of 18-inch Otto Fuchs forged aluminium wheels for lightness.
This will be a very tempting proposition in the sports car market in Australia, especially if the price is cleverly positioned. Renault Australia managing director Andrew Moore spoke about the news in a statement, saying:
"Alpine, the sports premium brand of Groupe Renault, defines a modern sports car designed for driving pleasure. It combines the timeless Alpine principles of compact size, light weight and dynamic agility and keeps true to the spirit of its predecessors, in particular the A110 Berlinette. We are delighted that it won't be long until its loyal fans, as well as those new to the brand, can get behind the wheel."
At this stage it's unknown what vehicles the A110 will be going up against, in terms of price range, but we'd be guessing the Lotus Elise and the likes, in a step above cars such as the Ford Mustang. If this is the case, expect a price of someone around $80,000-100,000. Interested buyers are being encouraged to get in contact with Alpine Cars Australia or Renault Australia.