The next-gen Holden Commodore, set to arrive in February, is up for the 2018 World Car of the Year Award overseas, in the form of the Opel Insignia which shares the same platform, body and interior.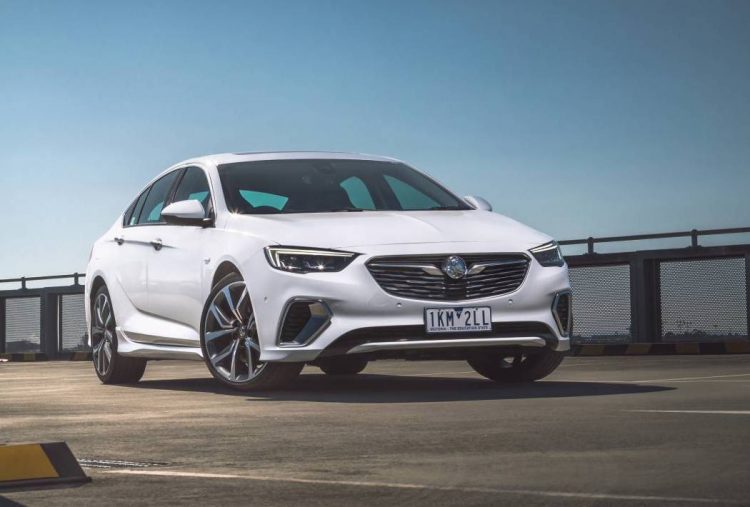 Nominations for the 2018 World Car of the Year Awards have been announced, and, essentially, the new Commodore (as Insignia) has been shortlisted by the panel of automotive expert judges overseas. It's being highlighted for its styling, high-tech features, and performance.
Holden is quick to point out the new model is being developed "hand-in-hand" with the European Insignia, saying that the Opel version has been receiving rave reviews in Europe since its launch. Holden's executive director of sales, Michael Filazzola, said:
"The World Car of the Year awards is judged by automotive journalists from Asia, Europe, and North America. That Insignia has been shortlisted is a testament to the hard work the team in Europe and Australia have put into the vehicle."
Holden is still developing areas of the Commodore version, focusing on the V6 all-wheel drive VXR variant and the V6 AWD Tourer models in particular, Holden says. The local arm has clocked over 100,000km so far in testing to make sure the new model can (some how) come in to fill the shoes of the Aussie icon. Holden's Vehicle Performance manager Jeremy Tassone said:
"We've been working on the car for a while now to make it even better for Australian roads and by the time it lands in the hands of our customers, we're confident it will demonstrate all of the great driving and technology characteristics Commodore has built its name on."
The winners of the 2018 World Car of the Year Awards will be announced at the New York auto show in March, with sales of the new Commodore starting in February as mentioned. The last Australian-made Commodore finished production on October 20.