Here at PD we don't do 'car of the year' features, mainly because we aren't paid by any of the car manufacturers to do so. But it has been a massive year for the Aussie car industry, with the departure of the Australian-built sedans and the arrival of some intriguing, surprisingly refined and luxurious, affordable, and exciting vehicles. We thought we'd end a great year with a simple, no-nonsense, promo-free list. This is our ranked top 10 best new cars of 2017.
The list includes only vehicles that we have tested this year – about 91 plus a few vehicles we've tested but are yet to post on the website. There's also cars that we are testing early in the New Year, such as the Kia Stinger, which probably should be in this list as well. There are some manufacturers that would rather we didn't review their cars, so obviously they miss out on this list.
We have ranked the list, with the main marking criteria based around fit for purpose for the respective vehicle segment. We've also tried to cover all areas of the market. Anyway, enough rambling. These are our 10 favourite cars of 2017, in countdown order. You can click on the car names to link through to our review (where available).
If you're after an entry level vehicle, perhaps your first new car, the latest Kia Picanto is an option that we think you should not overlook. Not only does it come with Kia's industry-leading seven-year warranty, it's also one of the best-packaged vehicles in the class. It comes with a touch-screen media interface with Apple CarPlay as standard, even in the base model. The interior is surprisingly well designed with true premium aspirations too, with decent room, and some clever details such as spin-around cup holders. If Australia was offered the 1.0-litre turbo GT-Line variant, we have no doubt it would have shifted it up this list.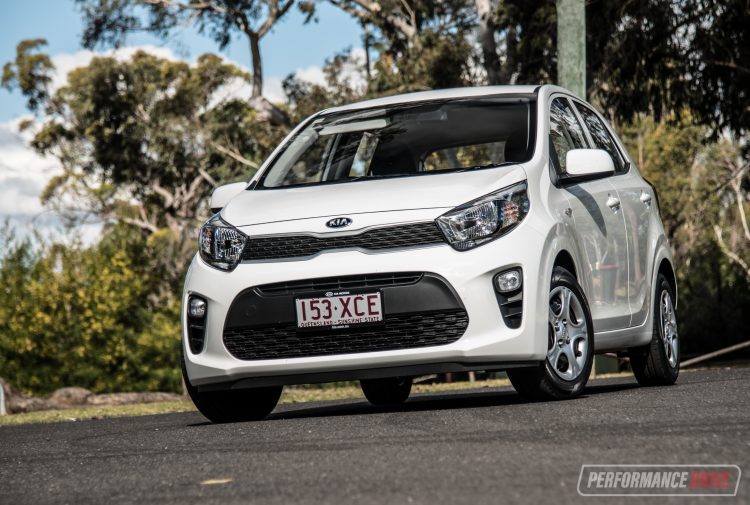 9. Citroen C4 Cactus
If there's a new car on the market that has a sense of humour, it has to be the Cactus. Even the name is fun. It's like it's taking the piss out of itself. This fun-loving attitude carries over when you drive it. The quirky interior is like sitting in a modern outdoor furniture setting, and the buzzy little three-cylinder turbo thrums along with glee. We have an appreciation for carmakers who try new things and create interesting products, and not just build cars to sell and produce profits. And that's what the Cactus is. It's something different and very creative. It's now available with a conventional automatic transmission which helps with practicality. Add to this a seriously economical real-world fuel consumption, class-leading ride comfort, and a standard media touch-screen with sat-nav and a reversing camera, and you're left with a humble, endearing and likeable product that breaks out of the norm. It's also a bargain, priced from AU$26,990, and comes with a six-year warranty.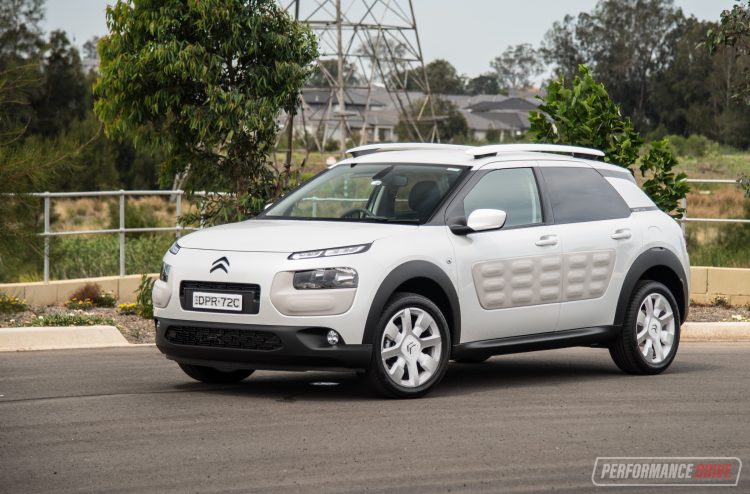 Hands down, the best 'warm hatch' on the market. With 150kW and 265Nm, it's actually quite a hot warm hatch. At this power level it's about as powerful as a VW Golf GTI from not that long ago. However, standing on the cooler side of the fence allows the SR variant to be more humble; it doesn't try too hard. It also allows it to get away with more comfortable suspension, better fuel economy, and higher levels of practicality than the typical hot hatch crew. Best of all though, this is one of the best bargains on the market. Priced from just $25,950 with a six-speed manual, the i30 SR, with its standard touch-screen media interface, rear-view camera, Apple CarPlay and Android Auto, and leather seats, is difficult to pass by. If you're in the market for a 'regular' car but you want a splash of sportiness in your life, the i30 SR is our pick.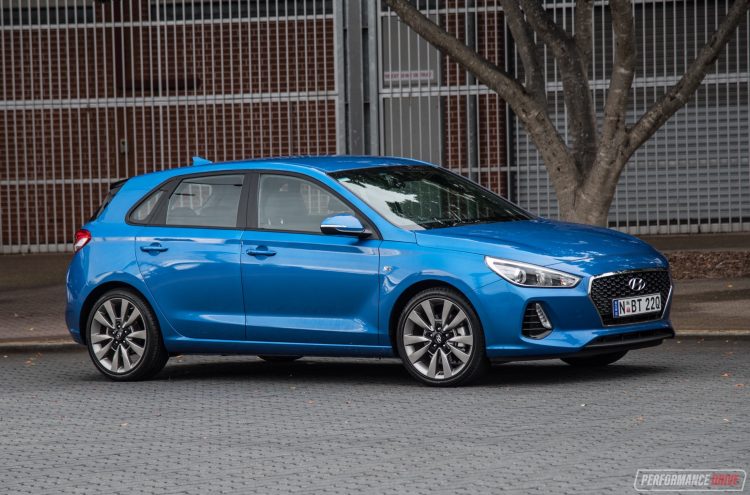 Toyota might be winning the sales race with the HiLux, thanks in part to plenty of fleet sales, but if there's ever a ute that can catch it it's the Ranger. Ranger sales are snapping right at the heels of the HiLux so far this year, with 39,270 sales against 43,144 of the HiLux (4×2 and 4×4 combined, November VFACTS). At the top of the foodchain on the Ranger desirability chart is the Wildtrak. There probably isn't a bloke out there who isn't at least slightly tempted by the Ranger Wildtrak. It comes with the biggest diesel engine in the class. It also comes with a heap of sporty accessories as standard such as a handy roll-out shutter for the tray. And it is one of the toughest-looking utes. Equipment and off-road preparation is above average, and in terms of performance, it's the third-quickest dual-cab 4×4 diesel ute we've tested (we haven't tested the Amarok V6 because VW Australia doesn't like us, for some reason), clocking the 0-100km/h sprint in 10 and a bit seconds. Mid-range grunt is more than adequate, and the unique five-cylinder roar gives it a tougher voice than the four-cylinder rivals. If we were to buy a ute for the PD garage, it would likely be a Ranger Wildtrak.
Why is a Lamborghini down at number 6 on this list? Well, we wanted to be as fair as possible and rank cars for their overall capability, not just a single – albeit awesome – trait. The Aventador S goes fast, sounds insane, and, arguably, gets more looks than any other sort-of mainstream vehicle on the road today (in Australia). We had the privilege of testing the new beast at the famous Phillip Island circuit earlier this year, and what can we say? It is simply impossible to be anything but astounded by this car's presence and performance. On the track it handles like a much smaller, nimbler car than its actual size might suggest, partly thanks to the addition of rear-wheel steering. Tweaks to the glorious 6.5-litre all-natural V12 mean immediate, thunderous response and subsequent acceleration; it immediately and overwhelmingly occupies the head space of anyone who is in the car, including the driver. This is thorough Italian supercar at its finest. It's evocative and full of passion. What a immense form of transport.
We love the 70 Series 'Cruiser so much that we want to buy one. Badly. As we tried to describe in our review, it's like driving a freshly – and completely – restored classic. It's a brand-new, old car. But it has some modern touches, including a radio that can connect with your mobile phone. What we love most about the 70 Series though is its off-road performance and country-conquering capability. This thing will go anywhere. There's a front and rear differential lock, along with live axle suspension front and rear, and enough ground clearance to clear some of the roughest 4×4 tracks around. Driving it is pure joy. It brings you back to the basics of motoring. A manual transmission, 4.5-litre diesel V8 with a big turbo bolted to it, and a brick-like viewing deck clear in front of you. It's difficult to explain the experience of driving one, but if you ever get a chance to take a new one for a test drive, you'll know exactly what we mean. One day we plan to take a trip all the way around Australia, and we'll be sure as rain we'd rather do it in a 70 Series than any other car.
Everybody loves a good Range Rover. They look really flash and expensive. All of the celebrities have one. They're just the pinnacle SUV at the moment. And at the top of the rank is the SVAutobiography. This is the big, proper Range Rover only it's given a makeover by the team at Jaguar Land Rover's Special Operations Division. Under the big bonnet is a 5.0-litre supercharged V8 that belts out 405kW. 405kW? We must be kidding, right? Nope. This is the ultimate expression in power and majesty in the SUV world. But, it's not all about go. The interior is fit for a queen, with exquisite detailing in every corner. The attention to detail is incredible, and the comfort. The comfort is amazing. You get these big arm chairs in the front – like captain's chairs – covered in super-soft leather. They even massage you as you drive along, literally. Everything is adjustable by power, and the driving position is as commanding and pompous as Donald Trump standing at the top of the stairs on Air Force One.
The new CR-V is our favourite medium-size SUV, and now it's available with third-row seats, becoming Honda's first 7-seat CR-V in Australia. What is so good about it? In terms of fit for purpose, everything and every area of the CR-V is pretty much perfect. We love the storage options around the front, middle and rear of the cabin. We love the multitude of power outlets and USB ports, front and back. And we love the simplicity of all controls and the sheer amount of standard features across range. We also love some of the clever, Honda-typical innovations that you tend to notice (and appreciate) only after living with it for some time. About the only aspect we would change is the powertrain. The 1.5-litre turbo engine provides good power and torque alone, but it's perhaps a little outdone by the large CR-V body. The CVT auto connected up to it is also emotionless, but considering the CR-V's main purpose these aspects hold very little weight in terms of the overall verdict. What a superb effort by Honda.
2. BMW X3 xDrive30d
Based on the latest CLAR platform, also shared with the 5 Series and 7 Series, the new X3 is a beaut machine. BMW has made plenty of tweaks, big and small, to make the latest model more practical, more intelligent without being complicated, more powerful, and more enjoyable to drive. In 30d form, with its 3.0-litre turbo-diesel inline six producing 195kW and 620Nm, it also goes like the clappers. We tested 0-100km/h in an incredible 5.6 seconds, which is properly quick, especially for such a practical, not-trying-to-be-fast SUV. Optional tech such as gesture control and wireless phone charging and a cool M Sport pack help push it above the rivals. The new X3 is pretty much faultless in our eyes.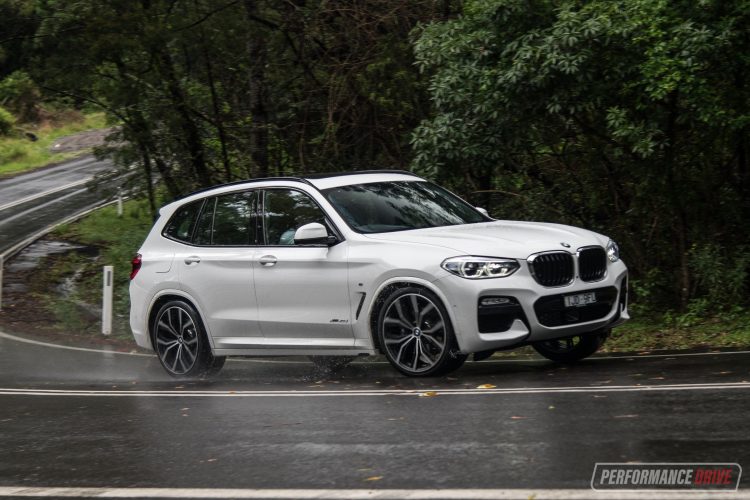 Yep, this is our favourite car of 2017. And what a stunning, awesome-sounding, exquisitely-crafted beast it is. The exterior looks like an awe-inspiring concept car, yet it's in production and ready to buy. Take a look inside and you'll be blown away by the attention to detail, the typical Lexus build quality, and the genuine feeling of specialness. On top of all this, the LC 500 drives very, very nicely indeed. It always feels solid and planted on the road, with superb stability around corners of all speeds, and the power delivery is progressive and controlled. It's like a powerful train. If you ever get a chance to take one for a test drive, it's a car that you'll never forget. And then you have the engine sound. The 5.0-litre naturally aspirated V8 is easily one of the best-sounding production V8s we've ever heard. At 351kW, it's not the fastest car out there, but it's not meant to be and it never said it was trying to be. The LC 500 is a luxury coupe. So if anything, it's quite fast for a luxury coupe. If Lexus decides to make an 'LC F' performance model – a kind of LF-A successor – we think it could be a real game-changer. As a special treat we've put together a 2-minute video showcasing the LC 500's engine sound from some of the off-cuts from the regular video we did. Check it out below.
Bonus round
As a special consolation prize we have to mention the BMW M3. Our experience with the M3 on the autobahn and around the Nurburgring in Germany was one of our most memorable driving experiences ever. In these environments, the M3 is like a pea in its pod. It does everything you ask of it. Sure, some experts say it oversteers too much. But for us, this is what makes the M3 so engaging. It's an interactive and highly entertaining car and one of the most rewarding when you get it right. We did test the M2 this year (bigger test coming soon), which is undoubtably a more balanced machine, and the M4 Competition that has even more power; but we like the regular M3 the most. It adds the practicality of four doors and is unassuming to most. Prices start at a reasonable (for Aussie prices) $129,900 for the M3 Pure, which is a fair whack less expensive than the Mercedes-AMG rival.
It's a cute little thing, the new Ignis. But it's surprisingly spacious inside, and extremely well-equipped for the price. You get a touch-screen media interface across the range, and a willing 1.2-litre four-cylinder with 66kW to propel you along. It's a fun-loving car, with great visibility, easy parking, and decent steering and handling for running around the city and suburbs. If Suzuki offered its 1.0-litre turbo three-cylinder, from the Baleno and new Swift, it could be a great little sporty SUV.