Last week we saw Ekanoo Racing break the Nissan R35 GT-R quarter mile record. This week, the record has been shattered again, by renowned US GT-R tuner AMS Performance.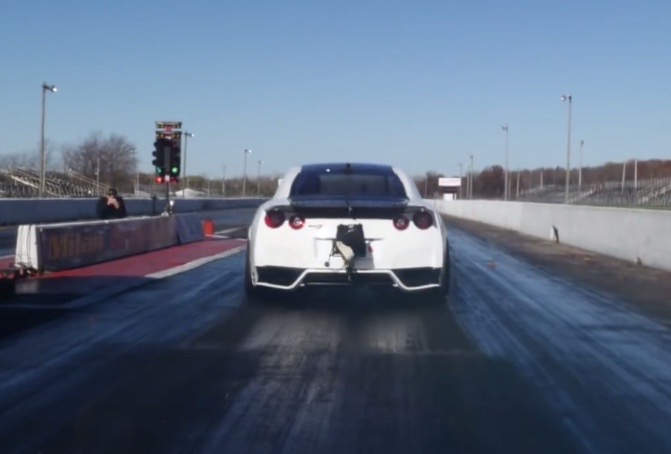 AMS took its crazily-modified GT-R, known as Alpha G, down the strip in Michigan in a record time of 7.14 seconds at 341.63km/h. This makes it the quickest 'road legal' GT-R in the world, across the quarter mile.
Obviously Alpha G isn't standard by any means, featuring a stripped out cabin, carbon fibre driver's seat, some carbon fibre aero parts and panels on the outside, and of course a heavily boosted engine. The engine produces an unbelievable 2500hp (plus).
Alpha G is believed to be pretty close to being road legal, although not without a change of tyres and some external trimmings removed. But even still, 7.14 seconds is a very impressive time for a car that still has doors and all windows.
Check out the video below to see the monster set the record.