BMW and Toyota may be expanding their working relationship in the future, with rumors suggesting a possible collaboration on a new MINI Minor.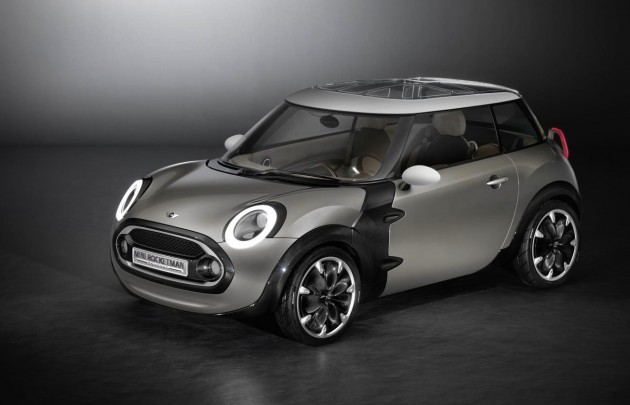 According to reports, BMW is planning a new MINI model codenamed the 'Minor' in a respectful nod to Mini's former glory. The partnership could see a Toyota version coming out later down the track, nicknamed the 'Starlet' .
If produced, the Minor would sit below its bigger brother and will most likely be offered as a three-door only, reportedly 370mm shorter than the regular MINI three-door hatch.
The Minor may also be based on the same platform as the MINI Rocketman concept that was unveiled at the 2011 Geneva Motor Show. It is expected to have a sticker price up to €4000 less than the current base model three-door hatch.
This is not the first time the Germans and Japanese have teamed up (no pun intended). The two manufacturers first collaborated with the original new-gen MINI that came with the option of a Toyota-made diesel engine. Eight years later, the automakers were back in bed and signed a cooperation agreement. This meant Toyota would lend BMW its fuel-cell research and development knowledge, and in exchange BMW would supply diesel, and help develop the rear-wheel-drive Supra coupe replacement.
The Minor may play a major role in the reinvention of Mini, with lackluster sales of its Paceman, Roadster and Coupe models, BMW is looking to boost the profitability of the brand. BMW is also expected to release all-electric versions of the Minor, following the arrival of its conventionally powered brothers in either 2018 or 2019.
A MINI spokesman however has declined to comment on the reports, stating that current whispers are little more than speculation.
Note: MINI Rocket concept shown