Jeep's new mid-size SUV, set to replace both the Compass and Patriot (Compatriot?), will reportedly go into production early next year. This means the current models will hang around for yet another year.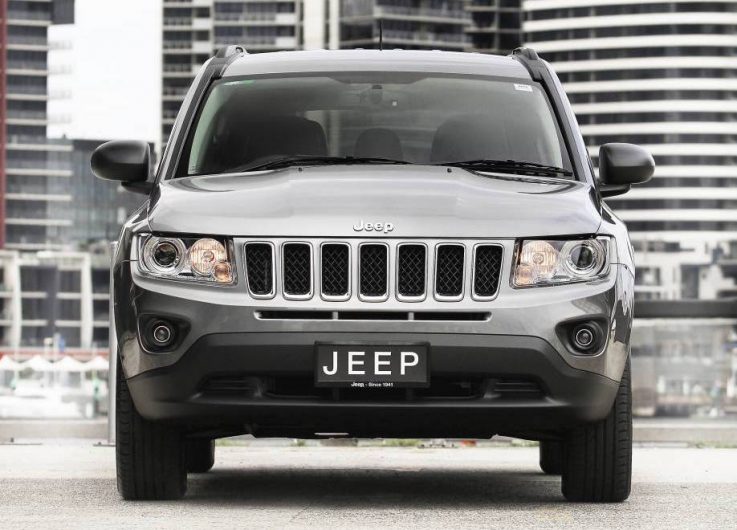 We have seen prototypes out and about, proving Jeep is well and truly into the development stages of the new model. It will come in as a replacement for both the Compass and Patriot, both of which have been around now since 2007.
Both of the current models use the same Chrysler PM/MK platform, so it seems natural the company would want to combine these two to conserve manufacturing and parts supply costs.
It's understood the new model will be built at FCA's Toluca plant in Mexico, with production of the current models at Belvidere in Illinois, USA, to end on December 23. After the Christmas break the facility will apparently switch to producing the Cherokee. This switch from Belvidere is set to open up room for production of the next-gen Wrangler.
The Compass and Patriot replacement, which could carry over the Compass name collectively, is set to be based on the same Small Wide Platform that underpins the smaller Renegade.
It's understood some powertrain and major components will be carried across from the Renegade to the Compass as well. Some of these are likely to include new FCA motors such as its 1.4 turbo. In any case, the new model is likely to be significantly more fuel efficient than the current 2.4-litre Compass, which uses 8.6L/100km on the average cycle despite producing only 125kW.
We can probably turn to the Renegade and the latest Cherokee for some clues as to what the new model will look like. Inside, it is expected to borrow plenty from the latest Cherokee as well, with rounded dials, plenty of chrome, and a large touch-screen interface sitting square and centre.
An online debut is tipped to take place during the third quarter of this year, with Australian entry not likely to commence until well into 2017.