Spanish supercar manufacturer Spania GTA has unveiled its latest creation, the updated 2015 Spano, at the Geneva Motor Show currently underway.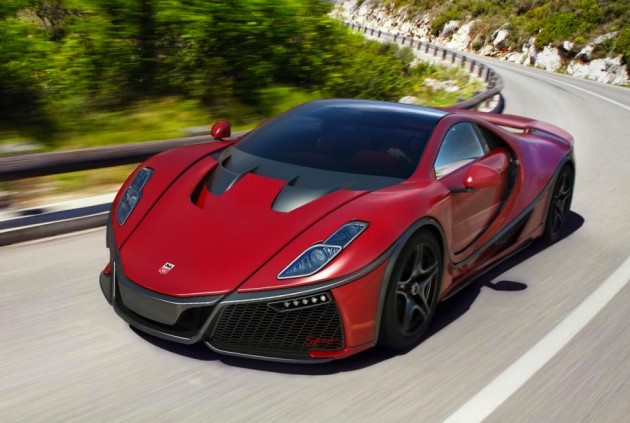 Powered by an monstrous 8.0-litre twin-turbo V10 engine, the new GTA has an output of 689kW of power and 1220Nm of torque, or in other words, enough to make a lot of the current supercar elite a little nervous.
Power is transferred to the rear wheels via a seven-speed sequential transmission that is carbon synchronised, and takes the Spano from 0-100km/h in only 2.9 seconds, and onto a claimed top speed of 370km/h.
In addition to the sheer twin-turbo V10 grunt, the Spano features a new carbon monocoque platform helping to keep weight to a minimum, and also employs titanium and a super lightweight yet rigid material known as graphene.
Spania GTA has collaborated with Graphenano, a Spanish company that specialises in the futuristic material, and claims it is a vital part of the chassis, bodywork and even the leather in the Spano.
There's no word on pricing or market availability at this stage, but it is expected to hit the scene later this year.