Chevrolet has decided to reveal the new 2014 Chevrolet Camaro SS facelift to the audience of a talk-show in the US. An example was on display during LIVE with Kelly and Michael's auto segment.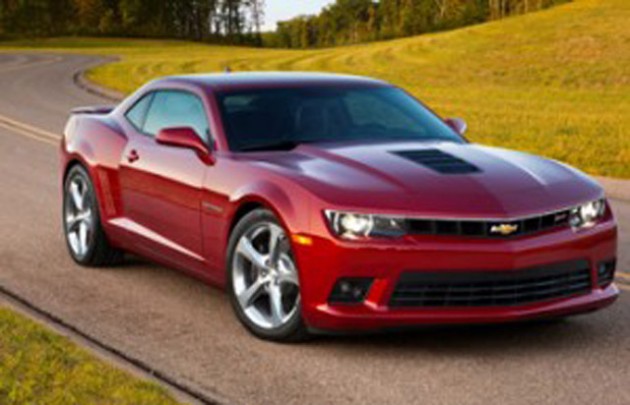 As you can see, the 2014 version showcases a mild facelift over the outgoing model. The most notable highlights are seen at the front end, with a slightly more aggressive front bumper bar and the introduction of a black bonnet vent.
The headlights and taillights also seem more slimline, giving off an angry squinted look, while the major contours of the body appear to be carried over from the existing model.
Inside, the new model is said to be pretty much the same, apart from the inclusion of a leather-wrapped dash which gives the cabin a more up-market feel and look.
Engines and specifications for the 2014 version will apparently be carried over from the current model, including the entry-level 3.6-litre V6 with 241kW, to the range-topping 6.2-litre supercharged V8 with 410kW.
More details and images will be revealed in just a few days. We'll keep you updated.
At this stage only one small official image has made its way online, so the image at the top has been stretched out.