Audi's next-generation of RS 4 and RS 5 will evidently be eschewing naturally-aspirated V8 power for something lighter and more efficient, courtesy of the 90-degree, 3.0-litre V6 expected for the next Porsche Panamera.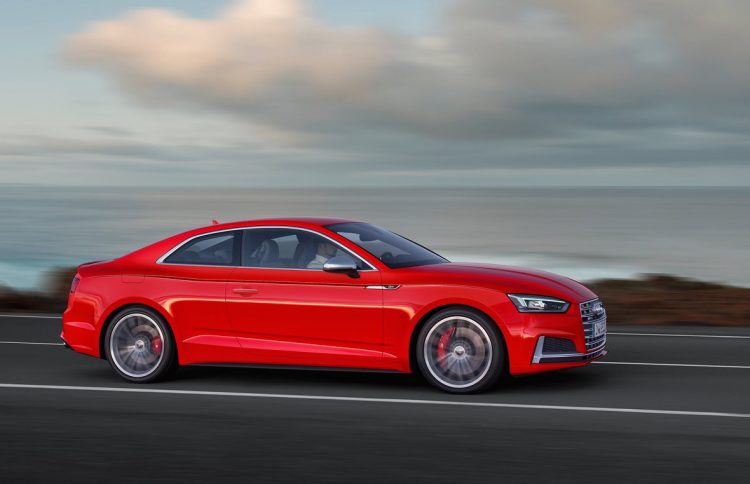 According to Car and Driver, the new motor, codenamed EA839, will produce more than 335kW and 540Nm while being far more fuel efficient and around 22kg lighter than the outgoing 331kW, 4.2L V8.
One drawback of switching from naturally-aspirated power is kissing goodbye to the 8250rpm redline, as the new motor will produce its grunt much lower in the rev range. This will leave the Audi R8 supercar's V10 as the sole 'atmo' mill left in the lineup, and even that car is said to be receiving a twin-turbo V6 soon.
Gearbox-wise, the dual-clutch is set to be replaced by a ZF eight-speed auto for its smoothness and torque multiplication abilities, apparently favoured by American drivers. A manual will probably not even be optional.
New for the 2017 model RS 5, based on the new A5, a Sportback variant is said to be on the cards for the first time, joining the coupe and convertible models. This would be based on the four-door coupe version of the A5.
Performance should be scintillating, at around the sub 4.0-second mark for the 0-100km/h sprint, with circa 300km/h top speed. The current RS 5 costs AU$157,510, which should give a rough indication of where the new one will sit. It will have to fight M4, C 63 AMG, Lexus RC F, a Cadillac ATS-V overseas, as well as the incoming Alfa Giulia QV and a potential hotted up Jaguar XE, meaning the performance mid-size executive sector is becoming very cut-throat indeed.