Mitsubishi is reportedly in talks with fellow Japanese manufacturer Nissan for a possible source for a much-needed mid-size vehicle to replace the ageing Lancer.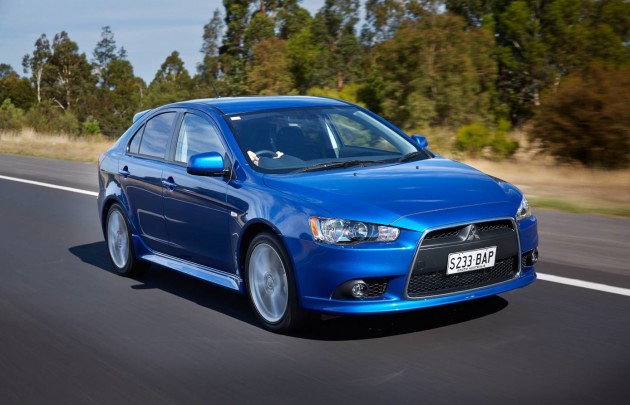 Following a breakdown in the Mitsubishi-Renault working relationship, a source at Nissan speaking with Automotive News said the two manufacturers are taking a very serious look at the idea of a future partnership.
A partnership would help Mitsubishi fill a large gap in its international lineup, with the Lancer getting a little bit over the hill now, and the larger Galant sedan being discontinued from the range.
A spokesman from Mitsubishi confirmed the discontinuation of the Galant, yet said there are currently efforts being made to update the Lancer due to strong demands on a global scale.
The move to partner up with Nissan would profoundly reduce research and development costs, as well as production costs involved with an all-new model. While a spokesman declined to comment on the Nissan-Mitsubishi partnership, it has been confirmed it is "an option".
Talks with Renault are said to have halted due to the insistence from Renault that a new model be produced at its factory in Busan, South Korea. However, Mitsubishi reportedly pulled the pin on this plan due to the appreciation of the Korean won against the dollar and yen, which would undercut the profitability of developing and producing a new model.
Mitsubishi sold 68,637 cars in Australia during 2014, which was good enough for sixth place of all manufacturers. It was over 2000 fewer cars than it sold the previous year though. The Lancer was the eighth best-selling model in the segment, going out to 10,033 buyers. Lancer sales have been dropping over the years, going from 11,408 sales in 2013, and 15,321 in 2012.