Another accidental preview of the 2016 Toyota LandCruiser has hit the web, this time showing the front end of an actual model in the metal.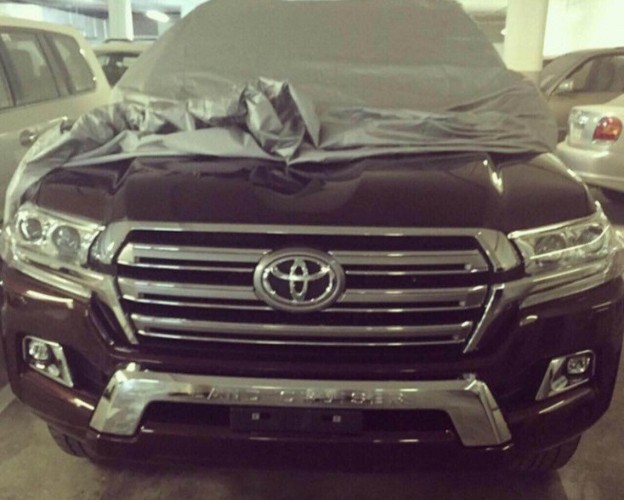 We've seen a few 'brochure' scans and leaks over the past few weeks, with questionable legitimacy, but this is the first time the sophisticated front end has been seen on a standing example of the big SUV.
As you can see, the 2016 LandCruiser will get a new-look front end with a large chrome grille that extends into the smaller headlight design. A chrome nudge-bar-style piece has been introduced lower down as well, although this could be for the higher-end Sahara variant.
No further specifics have been revealed at this stage. As far as we know, Toyota has designed various new panels for the model update, including a new bonnet and front guards, and a new rear bumper bar, door handles, wheels, and body trimmings.
Some more changes are set to be introduced for the interior, with an updated dash and console layout, higher end materials, and a more advanced touch-screen interface similar to ones seen on other recently updated Toyota vehicles such as the Kluger.
In the engine compartment, the same petrol V8 and turbo-diesel V8 options are likely to carry across. There's no confirmation yet but Toyota may make some revisions to the units to improve efficiency and fuel consumption.
Judging by the recent leaks and now this complete model sitting ready to go, Toyota will probably give the model an official debut in the very near future.