Jaguar Land Rover has confirmed the next-gen Jaguar XJ will feature a fully electric powertrain. It will be just one of many electric and electrified options from the company at it aims to offer an electrified option for all of its models from 2020.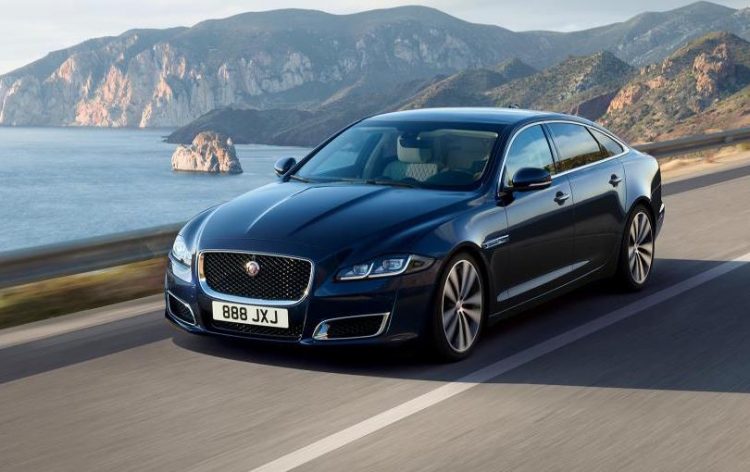 The next-gen Jaguar XJ will be the first new electric car to be produced at JLR's Castle Bromwich plant in the UK. An announcement was made to workers at the plant confirming the news, just as current-gen XJ production comes to an end. The new model will be developed by the same team that created the Jaguar I-PACE electric SUV.
More specific details on the next-gen XJ haven't been confirmed, but Jaguar says it will carry through traditional characteristics from past generations, showcasing a beautiful design, intelligent performance and revered luxury. The XJ has been in production now for 50 years, and in fact Jaguar announced special edition XJ50 last year to celebrate the occasion (pictured).
The next model will be built on JLR's new Modular Longitudinal Architecture (MLA) platform, which will accommodate production of both petrol and diesel powertrains as well as fully electric and hybrid options. Work at the Bromwich plant will begin later this month to facilitate the new platform, including installation of new technologies. The company is also calling for a new giga-scale battery production facility to be built in the UK. Prof. Dr. Ralf Speth, CEO of Jaguar Land Rover, said:
"Affordability will only be achieved if we make batteries here in the UK, close to vehicle production, to avoid the cost and safety risk of importing from abroad. The UK has the raw materials, scientific research in our universities and an existing supplier base to put the UK at the leading edge of mobility and job creation."
The all-new Jaguar XJ will debut in 2020, with an Australian arrival likely taking place late in the year. A concept version is likely to be shown beforehand.